« All Posts by this Blogger
How to Deal with Faraway Friends
Dartmouth's D-Plan is unique in that it allows students to choose which terms to take classes, with four terms per year (fall, winter, spring, summer). The D-Plan also makes it easy to study abroad. Instead of taking up an entire semester, a study abroad term lasts ten weeks, and can act as an "on" term, since you are still taking classes. However, the ability to choose your D-Plan, along with the large percentage of students who choose to study abroad, means that it isn't uncommon for students to spend a few terms away from their friends. 
Such is the case with me and one of my closest friends, El (also my freshman roommate). We both took the summer after freshman year off, and she will be on the Government Foreign Study Program (FSP) based in London while I will be at Dartmouth during the fall. I also know a couple of other '21s on study abroad programs in Scotland and Rome this fall. 
However, there are many ways to still see your friends even if your D-Plans don't match up. A lot of Dartmouth students who are "off" that term visit campus during big events like Homecoming, Winter Carnival, and Green Key. El decided to visit during the first weekend of this fall term. We were able to go to Fallapalooza (a concert held on campus), drink KAF on the green, and swim in the river before she traveled to London.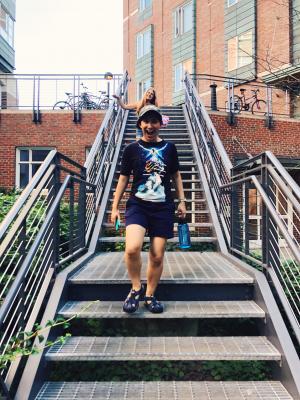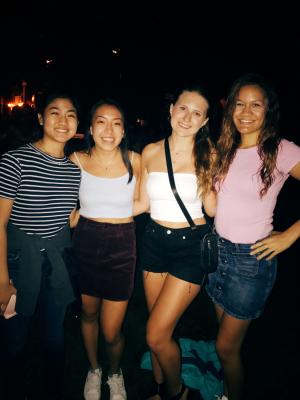 In addition, the D-Plan can make it easier to make new friends even as you go into sophomore, junior, and senior year. The people on campus change every term, with some leaving and some arriving after a term or two off-campus. As a result, people are less locked into their friend groups and remain open to getting to know new people. Furthermore, every senior is required to be on campus for fall, winter, and spring term and typically cannot study abroad, so the entire senior class is on campus together during their last year.
Finally, the fact that we may not see some of our friends for a few months is a minor inconvenience when compared to the benefits of the flexible D-Plan. Even though I will miss El a lot, I know she will have an amazing time in London and wouldn't want her to turn down such an incredible opportunity. And most importantly, I think that for a lot of people, the D-Plan makes them value the time they have on Dartmouth's campus with their friends even more.