« All Posts by this Blogger
How Dartmouth Changed my Relationship with Nature
It's a Saturday afternoon, and after studying in the Class of '53 Commons all day, I walk outside to see the Green like this…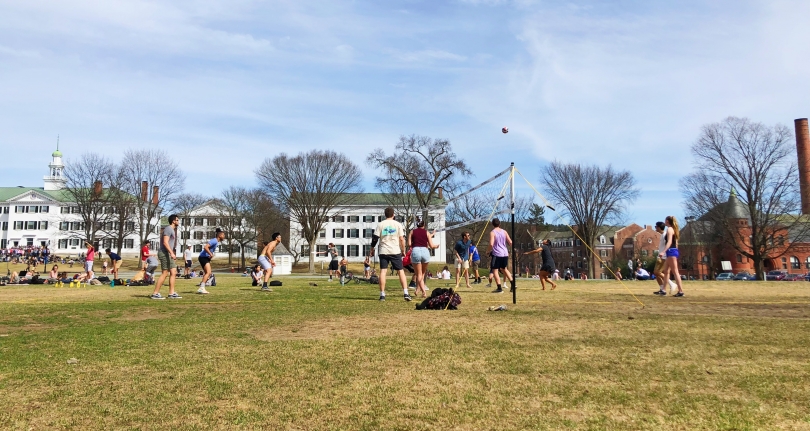 Even though I had three midterms coming up, the weather was just too good to not sit outside and join the crowd. I could count at least five groups playing that one game where you kick a tiny ball from one person to the next. Some even went above and beyond and began setting up a volleyball net! Feeling the sun on my skin and hearing the music blast from the speakers washed all of my worries away. The Green is what I would call the heart of campus, a place that connects all the students and faculty, and its pull is especially strong in the spring.
Although the environment outside is certainly different from the library, that doesn't mean you can't study there! Study spaces are by no means limited to the walls of our many libraries. On Saturday, I worked on my computer science exercises while outside, which I try to do on paper before testing in Python. Last year, I would study outside with my friend after class on some tables outside of the Kemeny mathematics building. I know a few people who have even had their language drill classes take place outside on particularly nice days.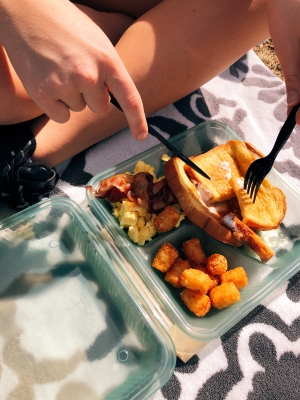 One of the perfect ways to enjoy the warm weather is to eat outside. Even if you decide to go to the Class of '53 Commons, which is our buffet-style dining hall, there is the option to get it to go. During lunches in the spring term, the patio area outside of Collis is always packed. More and more events are also outdoors, especially during our Green Key weekend, which features several outdoor concerts. This year, I am taking classes during sophomore summer, which is the typical D-plan for most Dartmouth students. Commonly described as one of the best terms, the summer is bound to be chock-full of outdoor activities.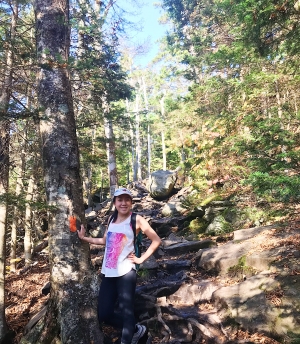 This weekend reminded me of how excited I am for spring to blossom here at Dartmouth. The connection we have with the surrounding nature is steady and constant, but also dynamic, as it changes with the weather. From skiing down slopes to making my own pizza at the organic farm and hiking up Mt. Cardigan, it seems like there is always the opportunity to explore further. I never really had strong feelings about nature before coming here, having grown up in the suburbs, away from more accessible and public natural areas. And since I am committed to serving diverse patient populations in the future, I doubt I will practice medicine in a place as rural as Hanover. Because of that, I am immensely grateful for the four years I will have at Dartmouth, for teaching me how incredibly important it is to see the beauty in all that is around me.