« All Posts by this Blogger
Highlights of My Last Term at Dartmouth
This term has been like no other, for a number of reasons. First of all, it has felt incredibly long - which I have loved! It may be because of the shortened quarantine period, and also the fact that I left campus a few weeks early in the winter. There are a few things that have been noticeably different about this term compared to others, all of which I have appreciated!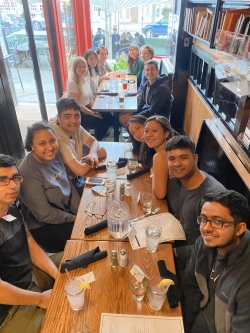 Firstly, thesis presentations! Prior to this year, I had only gone to those of one or two upperclassmen that I had known. Now that most of my friends are '21s, I've gone to a thesis presentation almost every week since the middle of the term! They have been in a variety of departments - Government, Romance languages, Economics, Biology - just to name a few.
While I personally did not decide to do a thesis, I have loved being able to attend my friends' and offer some support, as well as learn about what they have been working hard at for a year or more! Even though the presentations were all conducted over Zoom, which obviously doesn't feel as intimate as a live presentation, it also means that people's families and friends who aren't on-campus can also attend!
Another change to my schedule has been how much time I spend sitting on the Green. Maybe the weather was better this year, but if it's sunny outside, I will be outside. Whether or not I'm doing work is another question… It's gotten to the point where I now recognize other Green regulars - students who I can count on to also spot on the Green whenever it gets warm.
Similar to the thesis presentations, another perk about Zoom class is how you can take it anywhere! If it's more of a lecture-based class as opposed to discussion, I don't feel weird taking class outside. When my friends and I were talking about what we would miss most about Dartmouth besides the people, we all said it would be the nature and scenery.
Lastly, I have loved being able to get off-campus and explore some of the local towns more recently. I did not leave campus much at all for the first two years of my time at Dartmouth because I felt that there was still so much on-campus for me to do. I loved attending events with cool speakers, arts performances, and some of the student programming.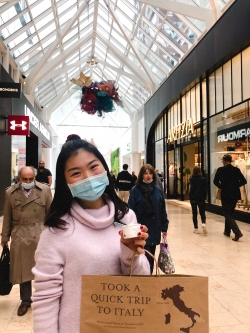 However, with COVID, obviously that has changed a bit. This spring in particular, now that most people are vaccinated, it's been so much fun to drive into some of the neighboring towns. Whether it's an hour-long trip to Chipotle, a shopping spree at Manchester Mall for a graduation dress, or day excursions to Boston to visit the Museum of Fine Arts, I have thoroughly enjoyed the chance to do something new and take advantage of Hanover's unique location.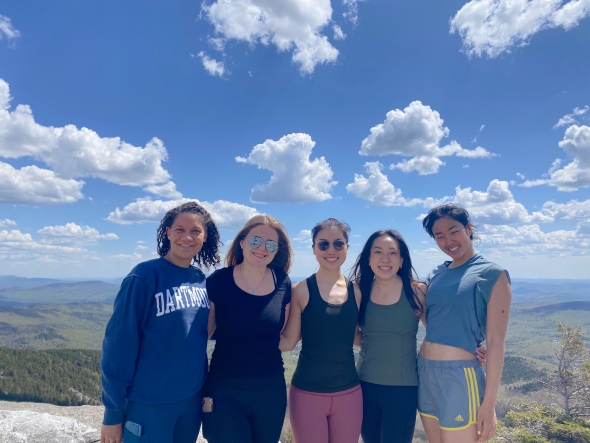 All of this goes to say that although COVID has definitely affected my senior year in negative ways, there have been so many ways in which I have been able to adapt to it and still life out a very rich and exciting few terms, especially this spring. I'm so glad that the fall will bring about more normalcy for the rest of the Dartmouth community, but also wouldn't trade my experiences this year for anything.