« All Posts by this Blogger
Handmade Dumplings, Pocky, and a Taste of Home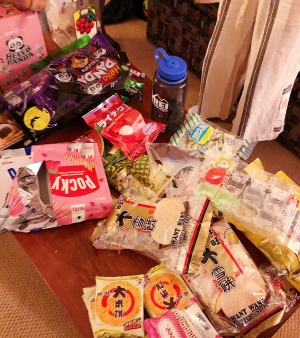 One of my favorite restaurants in Hanover is Tuk Tuk Thai; Foco (our main dining hall) has weekly rotations of sushi, bulgogi, and pho; and a new Chinese fusion place just opened up in town a few weeks ago. Nevertheless, sometimes I crave homemade Chinese food, which was part of my daily life for 18 years. I especially love dumplings, which my family likes to cook (handmade of course) for holidays and other special events. I even learned how to roll the dough out into the thin wrappers a few years ago, and since then, that has been my role at the dinner table while my siblings fold them into pretty shapes.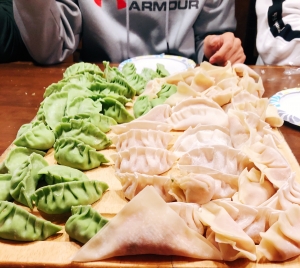 Luckily, to counter my food homesickness, the Dartmouth Chinese Culture Society partnered with the Office of Pluralism and Leadership Asian American Mentoring Program (that's a handful) to organize a dumpling making event! It was held at the Chinese Language House, where students speak Chinese in the house, plan events together, and interact with a Chinese professor who lives there as well.
I went with a few friends (who are not Chinese, but Korean, as the whole campus was invited), and we got there right in time to both make dumplings and eat them. The wrappers were store-bought, but the students had prepared filling for us to delicately fold them over. Meanwhile, others were in charge of boiling the dumplings, so we took breaks of indulging in our hard work.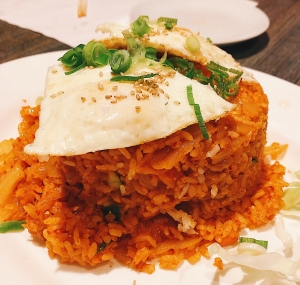 In another room, there was a table full of some of my favorite childhood snacks. Pocky, Lychee jelly, mochi, Hello Panda, and more. Apparently, it was all bought in Boston and then brought back to Hanover (that is an indication of the lengths we go to for these). It was great to meet some new people, especially the '23s, and chat with people who I had not seen in a while.
Afterwards, we still had a craving for more food, so we hit up Sushiya, another restaurant in Hanover. Don't judge us, we love food. The Asian food train continued marching on, as we ordered three dishes to share. My taste buds were satisfied, I realized how efficient a group of ten to fifteen hungry Dartmouth students can be, and felt a little more than home.