« All Posts by this Blogger
Four Days in the Emergency Department?
To clarify, I (thankfully) was not bed-ridden and sick for four days. Rather, I was shadowing a Dartmouth alumnus who now works as an attending in the Emergency Department at Children's National Medical Center. This was my second "externship," typically done over our six-week winter break spanning from Thanksgiving to the beginning of the new year. In November, I contacted several alumni who posted on Dartboard that they were willing to allow Dartmouth students to shadow them.
I emailed Dr. Sigman and we chatted on the phone before she sent me a few days that I could shadow her for four or five hours. Last week was my first shift, which started at 3 pm. I live in the suburbs of D.C. so a metro stop and then a free shuttle to the hospital, and then I was at the entrance to the Emergency Department. I won't lie, I was pretty anxious. I was expecting to see broken bones and blood gushing, and even though I'm set on going to medical school, I had never shadowed or even been in an emergency department before.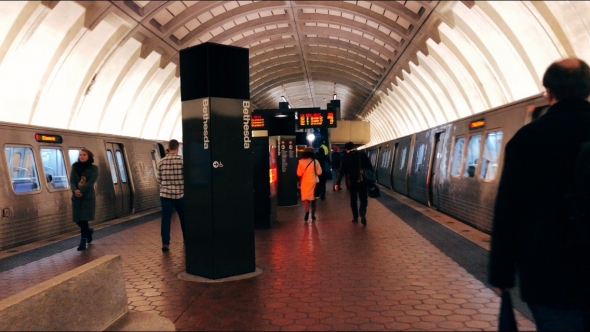 But my experience was not that at all. That day, Dr. Sigman was assigned to Team C, which takes in mostly respiratory illnesses and psych patients. I got to listen to the patient hand-off with the fellow on the previous shift and then accompanied Dr. Sigman as she rounded on patients. She even let me listen to their breathing, especially if the child had asthma because then a wheezing sound could be heard through the stethoscope.
Five hours later, I left with three main takeaways. First, I got to see what an emergency department is like – and just how busy it can get. It seemed like the nurses and doctors were always going from one patient to another, and if not talking to patients and their families, they were filling out electronic records to ask for labs, sign notes, and discharge patients. Second, I had never really interacted with patients in the psych department before this. Add to that the fact that all the psych patients were children, which meant that some of the cases were quite complex and startling to me.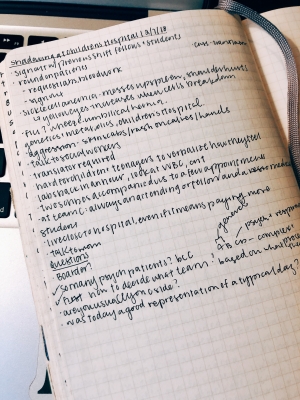 Finally, I learned is that medicine in practice really is a team sport. There were so many people in different roles working together, including attendings, fellows, medical students, nurses, social workers, police officers, and scribes. It was cool to also see the scribes because I volunteer at Dartmouth-Hitchcock Medical Center and perform some of the same duties that scribes at other hospitals do.

I'm grateful to Dr. Sigman for allowing me to shadow her for a few days and see what it is that she does. But if these opportunities aren't available in your hometown, Dartmouth-Hitchcock Medical Center also has lets Dartmouth students, starting from freshman fall, shadow doctors in various departments. Regardless of where you are, Dartmouth will help you find unique ways to explore your areas of interest.