« All Posts by this Blogger
Fancy a DSLR? What about a board game?
It's a fact that I cannot study in the same place for more than a term. Maybe it's that I tend to choose a place and hunker down, or simply that Dartmouth has so many options that I feel I must try them all. I have gone from Dana Biomedical Library to Sherman Art Library, and most recently, Jones Media Center. Jones Media Center is conveniently located on the second floor of Baker-Berry Library, next to the Evans Map Room. Although I had on many instances walked past it, I hadn't really ventured inside much until this fall. Fun fact: it's actually where I participated in an escape room as part of the open access week held by the library.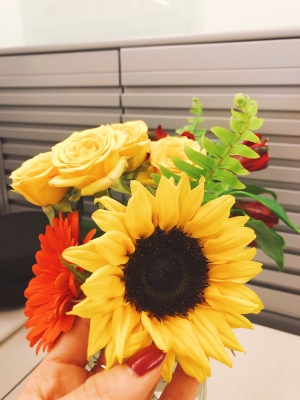 In addition to offering a space for students to study, Jones provides high-tech Macs to do work on, complete with applications specially geared towards media editing (iMovie, Final Cut Pro X, GarageBand, etc.). Although I have never had to put together a video for class, I sometimes appreciate using the larger computers instead of my laptop. Another feature of Jones is that they have equipment for you to check out. All of the admissions videos I helped create were filmed using equipment from Jones.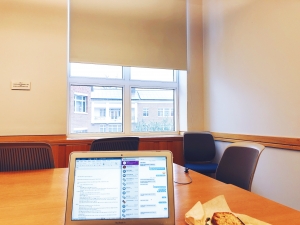 They have digital video cameras, sports video cameras, audio recorders, and even video projectors. Equipment can be checked out for free and for a maximum of three days. I've had friends who checked out professional cameras for events such as birthday parties!  Finally, Jones also offers something else to be checked out… board games! Even though board games don't quite fit in with the whole media theme, they are a welcome feature. They offer board games, cards, dice games, and even video games. This past term, my friends and I had a board game brunch at the dining hall, with many of the games rented from Jones. It was a highlight of the term — when else can you play Cards Against Humanity with nine friends while enjoying brunch?
Jones Media Center is not just a place for students who work in media, but it provides so many resources for them, and any other creative minds, at no cost. I'm glad to have stumbled across another one of Dartmouth's more hidden gems, and now I know where to go if I want to play bananagrams!