« All Posts by this Blogger
Eating Crepes for Musical Empowerment
Although I played piano for nine years and violin for four years, I would hesitate to call myself musical (just ask my siblings, who are often victim to my singing). But luckily I don't have to, because many of my friends are musically gifted, one of whom is the Co-President of a student group called Musical Empowerment. Musical Empowerment is a national organization, and she helped start a local chapter at Dartmouth. The group comprises of Dartmouth students who dedicate their time towards teaching music lessons to low-income children. They also raise money to buy them their own instruments and at the end of the year, hold a recital to showcase the growth that students have made.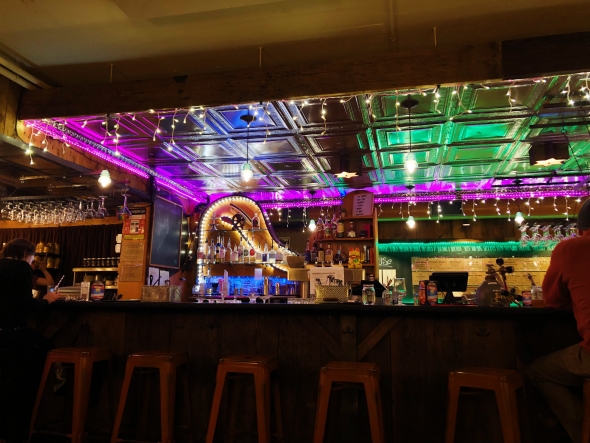 On the first Friday of the term, Musical Empowerment held a fundraiser at Skinny Pancake, which is a local restaurant that is known for their countless variations of crepes. 10% of the entire night's proceeds were donated to Musical Empowerment, and the national chapter matched the sum they raised. When we arrived at 6:30 pm, there were so many people that the line was an hour long! It's obvious that Dartmouth students and community members had come out to support this organization and their work, which was incredibly heart-warming even for someone who is not directly involved in Musical Empowerment.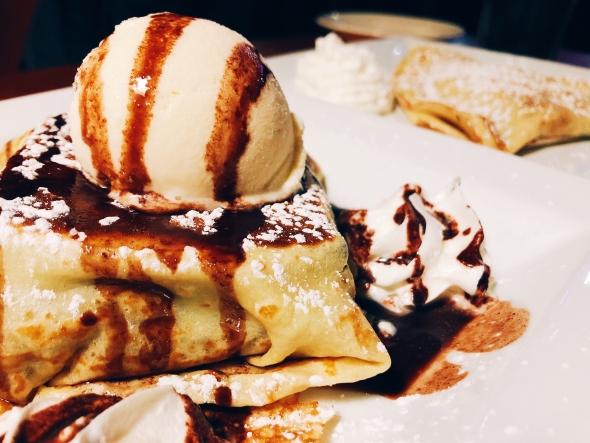 Due to the long line, we ended up heading back to Skinny Pancake later that night and splitting two of their dessert crepes, the Choco Monkey and Brownies in Bed, both of which were delectable and promptly sent us on a sugar rush. Who knew a brownie wrapped in a crepe could taste so good? Musical Empowerment also arranged for live music in the form of a student quartet, playing background music that created the perfect ambiance for catching up with one another after a long spring break.

This event represents just one of the ways that the Dartmouth community encompasses not only the student body and faculty but also the surrounding area. And it's not just this specific club that has reached out to local businesses. Health Access for All, a club I am in, has partnered with Morano Gelato, the poster store, and local bakeries, all of which have supported our ventures. For example, last year Morano Gelato donated several gift cards to us, which we raffled off, with all proceeds going to the Good Neighbor Health Clinic.

The businesses near Dartmouth are typically open and welcome to collaborating with Dartmouth students, resulting in an environment that is conducive to innovation, entrepreneurship, and collaboration within the community as a whole.