« All Posts by this Blogger
A Day in the Life: Internship Edition
I've never done a "Day in the Life," but I guess this is an interesting way to start. In case you haven't read my previous blog posts, I'm currently taking my off-term (meaning not on-campus) interning at the Fogarty International Center, which is part of the National Institutes of Health in Bethesda, Maryland. Here's a glimpse into the day-to-day happenings:
8 AM: Wake up! One of the perks of off-terms is we *typically* get a little more sleep than during the busy ten weeks of class. After listening to the news as I get ready for the day, I eat breakfast and pack my lunch before driving to work.
9 AM: Since most of my co-workers don't get into the office until 11, I spend some time boiling water for tea and chatting with someone I share a room with. We talk about progress on our projects and cute animals.
9:30 AM: We're currently studying the COVID-19 outbreak, so I spent a few hours every day inputting data about that day's new international cases. All of the information goes into a Google Sheet so that other scientists and researchers can utilize our data, which is especially important in time-sensitive situations such as these.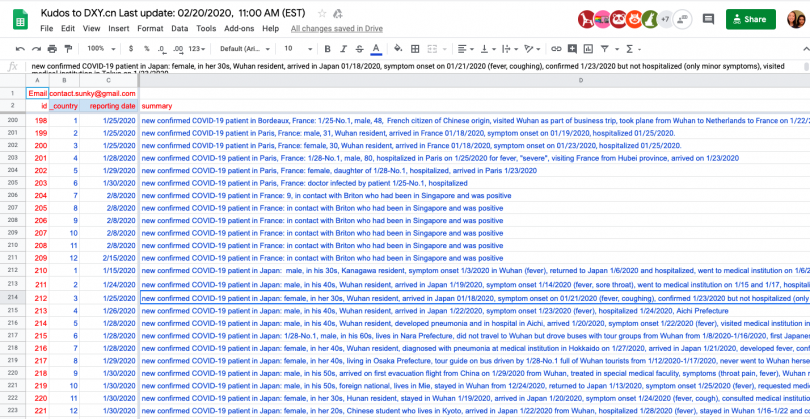 12 PM: Lunch time! Most people on my floor eat lunch together in someone's spacious office. It's a great way to relax and get some rest for our eyes, which most of us use to stare at computer screens.
1 PM: Another project I'm working on involves the 2009 flu pandemic, so I download data from WHO's FluNet website and use R to extract important dates and counts that we want to study. I then usually plot the results and then show my supervisor, who suggests next steps for me. There's always work to be done!
3:30 PM: One of my co-workers was leaving, so we held a tea time party for her! I brought oatmeal chocolate cookies, and other people brought a cake, tea, and other sweets. A tradition of tea time is to do the New York Times crossword, so a few of those are distributed among us and we like to solve them (or try to) together.
5 PM: I typically leave around 5 to drive home. On Fridays, I might meet some of my friends from Dartmouth who are interning in DC. We've gone to an NBA game, many museums, and of course, dinners enjoying the food scene.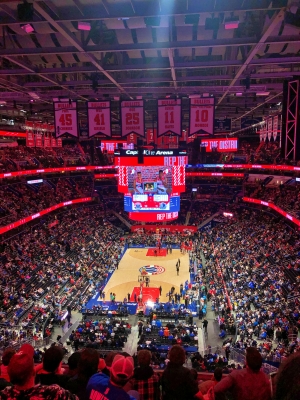 7 PM: This particular day, we went to the Kennedy Center for Performing Arts to see the National Symphony Orchestra perform two of their pieces. It was my first time there, and the building itself blew me away! It was so elegant, much like the beautiful music that followed. I'm glad that I've gotten closer with my friends in the area and that I have people to share this whole experience with.