« All Posts by this Blogger
Dartmouth kids take on the city
On a typical Saturday, I find myself cozied up in the library, working through homework assignments with friends -- but this Saturday was not a typical one. I signed up to go on a day trip to Boston with North Park, my community house. Basically, all freshmen are assigned to a house, which dictates where your on-campus housing options will be. I had heard of other houses going on trips to New York and Boston, and the nice thing is that the houses paid for most expenses, including bus fares, hotels, and events, so students don't have to worry about affordability. A few friends and I signed up and hoped we would be on the list. Spoiler alert: we ended up going!
The day started early, at 6:30 A.M. My roommate and I groggily walked to the Onion (also known as the House Community Center), but even in our tired state we marveled at the beauty of Dartmouth's campus. North Park provided us with bagels, yogurt, and fruit for breakfast, and soon we began the bus ride to Boston.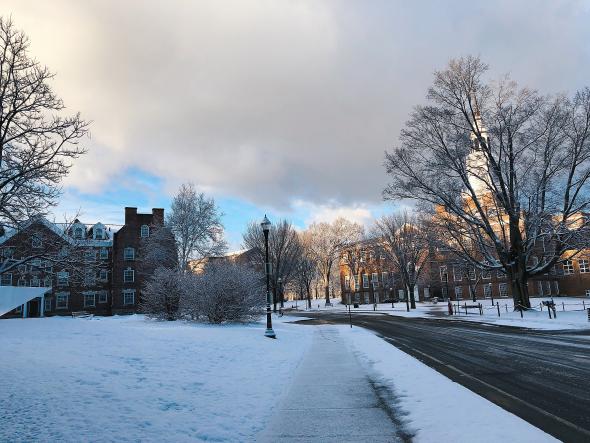 Once we arrived, our first and only group activity was at Trapology Boston, where we had to solve puzzles to escape from a jail cell, or else our organs would be taken and sold on the black market! At least, that's what we got from a grainy television screen. I did not expect my day to begin with me being handcuffed to my friend and walking into a jail cell. But I loved every bit of the forty minutes we spent in that room (and the hidden trap rooms). The other people in my group, which included undergraduates, graduate students, and our North Park director, made it a great experience. We ended up being the only group to escape, but we did have to dance for all three clues.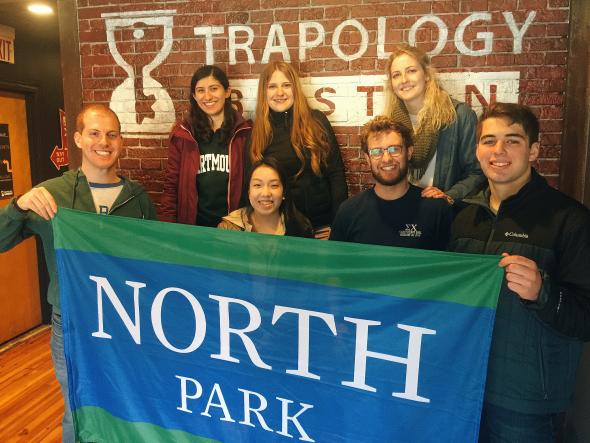 After that, we broke off into smaller groups and had seven hours to explore Boston. First, we wanted to go on the Swan Boats in Boston Public Garden, but to our disappointment, they were closed! But we did eat a ton of delicious food and told ourselves that it was okay since we walked so much. We toured Newbury Street and Faneuil Hall, where we shopped, tried on silly hats, and people-watched. We also began a part of the Freedom Trail and listened to a talk about Paul Revere in the Old North Church.
Before I knew it, it was time to head back. While I usually don't actively miss the hustle and bustle of city life, exploring Boston with some friends, old and new, turned out to be an amazing time. Although we only had a day to tackle Boston's almost 400-year history, luckily, we'll be around for a while.