« All Posts by this Blogger
Dartmouth, colorized (2017-2020)
As you probably already know, the coronavirus outbreak has caused a lot of change in everyone's lives recently. While I feel super lucky to be healthy and have access to necessary resources, my plans have been altered in many ways. With my study abroad canceled, I will be continuing my winter internship to the spring, but what hasn't changed is that I'll be away from Dartmouth until next fall. Here are a few photos that I think show unique aspects of my Dartmouth experience — the views, fun times, and friends!

Ain't it gorgeous? I took this photo my freshman winter at a Living Learning Community (LLC) event. They provided sleds, ice skates, and of course, hot apple cider from Lou's! Although the slopes might not look that steep in that photo, I can guarantee you that they certainly are. After going down a few times, I had to go back to my room and change because my clothes were wet from falling off the sled and tumbling in the snow. 
After my first week at school, my mom and sister visited me from Boston. I showed them my decorated room post-First-Year Trips and told them about my classes so far (Introduction to Sociology, General Chemistry, and Major Events in the Evolution of the Human Genome) while they brought me some fresh fruit and helped me do my first load of laundry. P.S. we forgot to press the start button a second time so it didn't actually wash until we came back to check on it...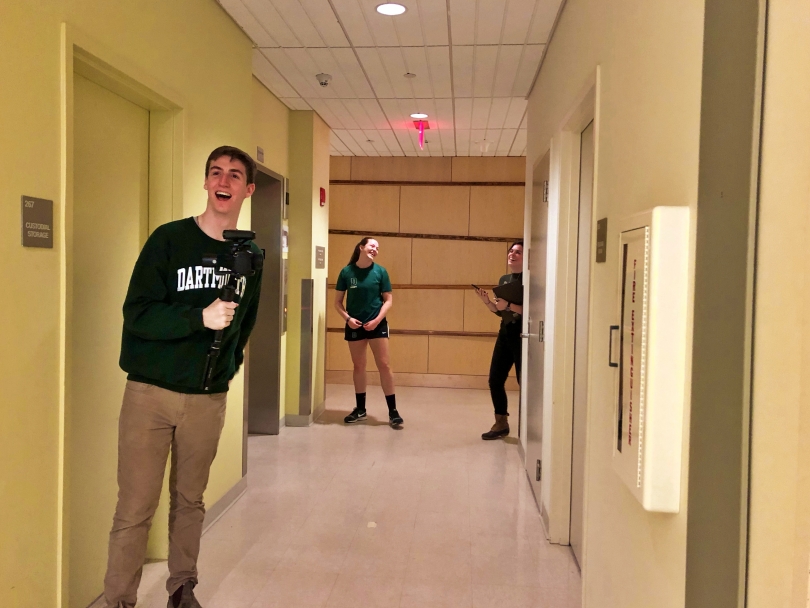 Last spring, a few of us from the Admissions Office were working very hard to make some videos for the incoming '23s. One of them was a "23 Questions with Alex," based off the popular "73 Questions with Vogue" series. While filming in the Life Sciences Center, where Alex takes classes for her major and does research, we had a lot of laughs in between takes. Check out the final product here!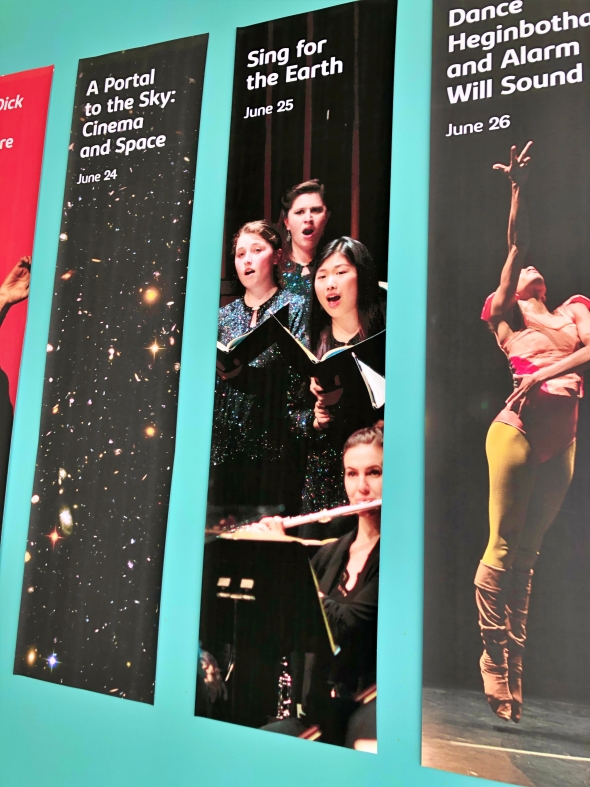 I originally took this photo because one of my friends, Coco, is part of the promotion for Sing for the Earth, an event held by the Handel Society of Dartmouth College. The Dartmouth Handel Society is America's oldest town-gown choral society. But I also like this photo because it shows just a tiny bit of the enormous range in the Hopkins Center for the Arts productions, from concerts to dances and film showings.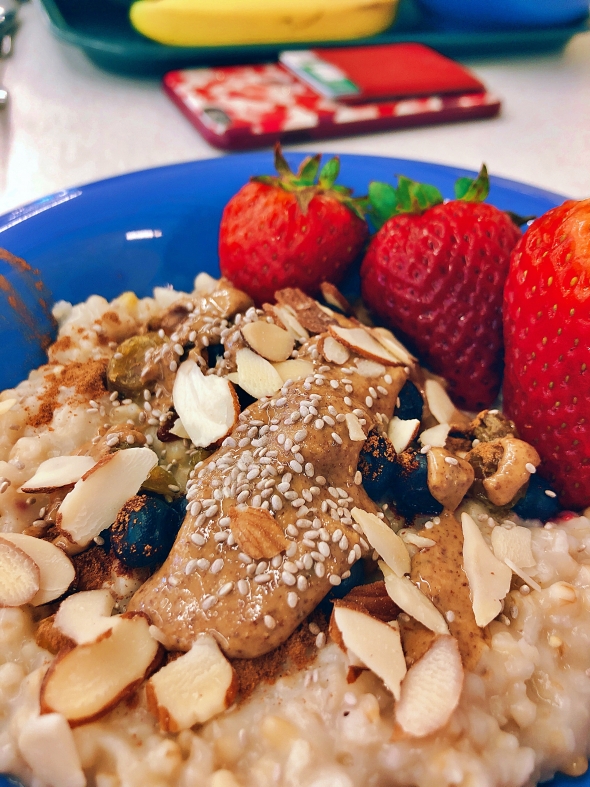 I absolutely love FoCo breakfasts - they're quick, customizable, and delicious. There are also a lot of options for how you want to dine there - it's a great place for weekly or bi-weekly get-togethers with friends, club members, sorority or fraternity members, sports teams, etc. But a lot of students, like me, also go there alone sometimes, whether that's to study on the weekends or have a chill Netflix dinner. Whatever floats your boat!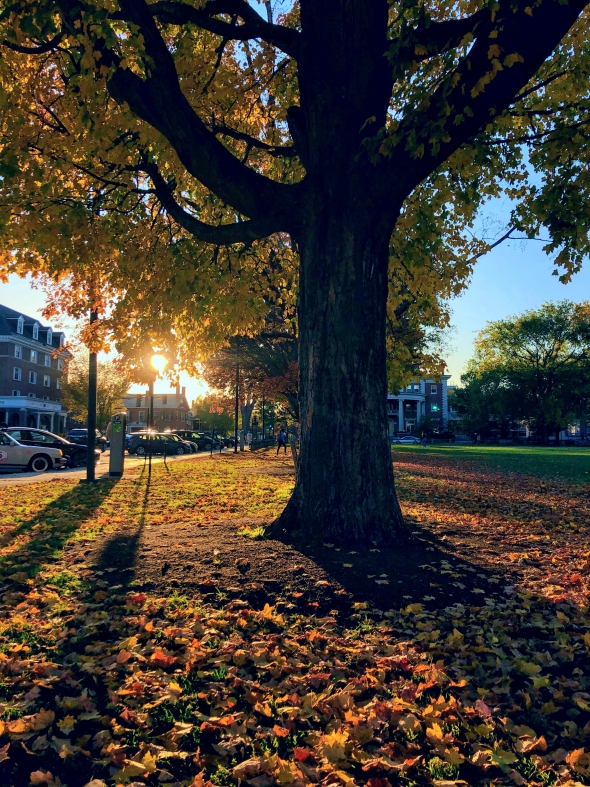 I thought nothing could be prettier than a Hanover summer, but I was quickly proven wrong a few months later. This was taken while I sat on a bench on the Dartmouth Green, where students can be seen walking to and fro campus, studying, and just enjoying their time. The foliage looks like this for a least a few weeks, so there are plenty of opportunities to snap some pics, go on a hike, or do a photoshoot with some friends (or all of the above).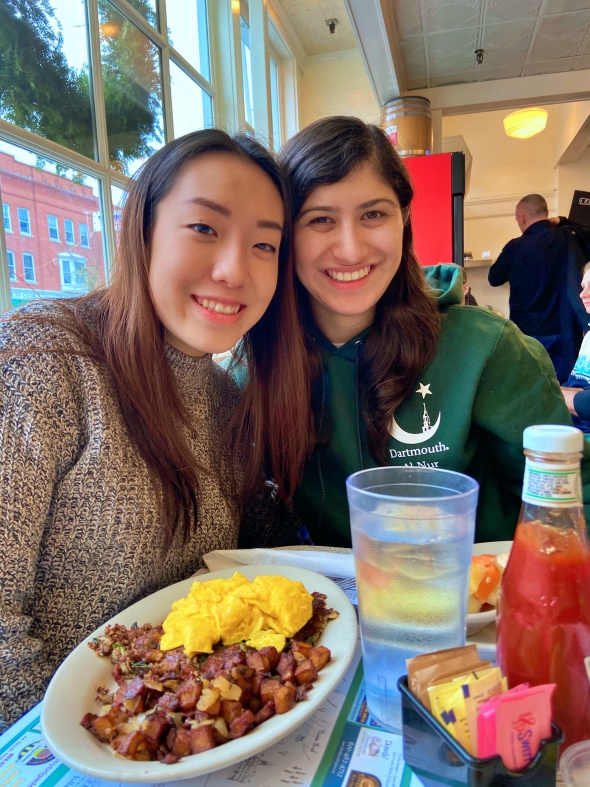 And finally, another food pic! This is from just a few weeks ago, when I went to visit Dartmouth. My friend who also happened to be on-campus during her off-term in California was also there, so of course, we had to get brunch at Lou's. We caught up on everything that had happened since November over a hearty breakfast. I'm so thankful to have met so many amazing people in my time here, who I know I will keep in touch with after graduating, regardless of where we will be.