« All Posts by this Blogger
Commemorating 44 Years of Teaching
Professor Jacobi, one of my favorite professors at Dartmouth, is retiring this year, after 44 years of teaching (22 of which were at Dartmouth!). He has had a remarkable career: winning various awards, publishing papers, and even writing a textbook on heterocyclic compounds as recently as last year. He regularly teaches the organic chemistry course as well as a few specialized graduate classes. Because of his patience, welcoming nature, and passion, he made organic chemistry actually enjoyable, not only for me but for most of the class, which is a feat in and of itself.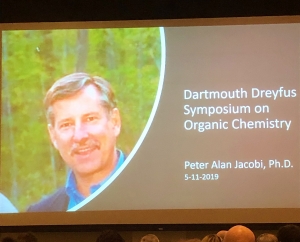 After the term was over, he mentioned to me that there was going to be a symposium at the end of the year in honor of him and another chemistry professor who was retiring, Professor Gribble. I marked it on my calendar and spread the word among some of my classmates. Fast forward a few months, and it was the day of the symposium! The spring is usually packed with various honors thesis presentations and poster sessions, with students enthusiastic about presenting their final product from months of hard work.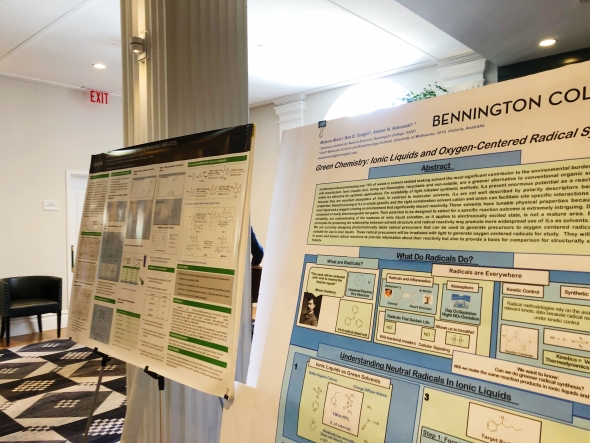 Held at the Hanover Inn, this event was officially named "The Dartmouth Dreyfus Symposium on Organic Chemistry." Free and open to the public, it included six talks from internationally recognized synthetic organic chemists and an informal poster session. Although I could not stay for the entire day, I arrived in time to hear the portion on my professor's lengthy career, which started at Wesleyan. He eventually moved up to New Hampshire, bringing his whole lab staff up with him. There were quite a few photos of his team in the '70s and '80s (and many, many mustaches…).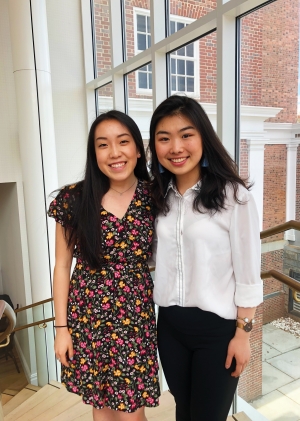 Although I can't say for sure that I understood the rest of what he began talking about, namely the various target compounds and reactions executed to isolate those compounds, it was such a fun event and I'm so glad he invited us. We met one of his students from twenty years ago and some of his former Ph.D. students, one of whom was wearing a tie with his compound embroidered on it. I also ran into a few of my teaching assistants for general and organic chemistry, who are presently Ph.D. students. I think the most unique part of this event was that it celebrated the careers of two professors by bringing their colleagues, past students, and friends and family together to discuss the subject of their life-long curiosity.