« All Posts by this Blogger
To the College on the Hill...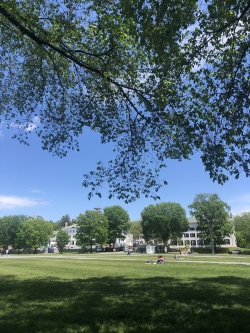 I have put off on writing this post for a few weeks because there is so much I want to say in my final blog post. I'll start by sharing where I was four years ago. It was the summer after I graduated high school (perhaps where some of you readers may be now in your life), and I was both excited and nervous for what was to come in the months to follow. I became a blogger for Admissions with no prior blogging experience, and it terrified me to have a decent amount of my Dartmouth experiences out on the internet for anyone to read. At the same time, I loved learning about my fellow bloggers' lives by scrolling through their posts, from their favorite classes, features of a day in their life, and adventures they went on.
It quickly became normal for me to sit down on Sundays and dedicate time to my blog posts. Throughout the years, this blog has allowed me to more deeply reflect on my time at Dartmouth (time that often flies by), and pushed me to explore parts of the school that I might not have otherwise. I attended plays, guest talks, free programming events, fundraisers, sports games, etc., in part because I wanted to showcase the wide variety of opportunities at Dartmouth.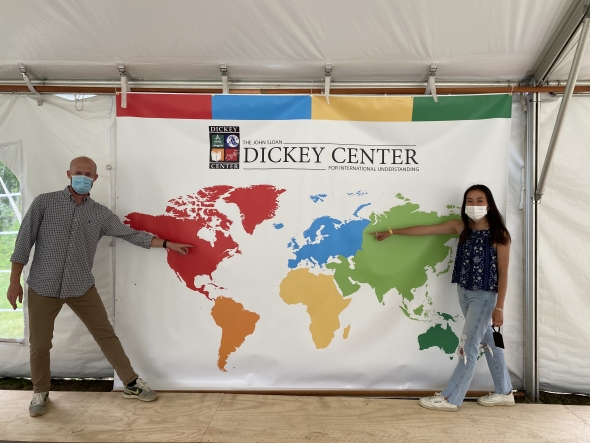 I can confidently say that my four years were challenging, fulfilling, meaningful, and overall, so much fun. I applied to Dartmouth intent on studying global health, but picked up a completely unrelated major in Quantitative Social Science. I rushed a sorority, something I would never had thought about before, and met some of my closest friends through it. I learned Italian, applied to medical school, started teaching piano lessons, played almost daily poker games with my friends in the spring, paddleboarded, swam, hiked, ate way too many mac and cheese bites at late night, and so much more. 
Though I don't think I will ever feel ready to leave Dartmouth, especially due to the time we lost from COVID, I have learned so much and I am  grateful to have had the amazing experiences I did. And you can never really escape it! I just returned from a graduation trip to Hawaii, where we serendipitously ran into not one, not two, not even three, but four other Dartmouth students! One was actually a '25 staying at the same hostel as we were, and it was bittersweet to see her so excited to start her first year at Dartmouth. We chatted about class selection, first-year trips, studying abroad, and majors.
While I'm sad to be saying goodbye to a place and the people I call home, I'm also excited for what's to come, for both myself and my friends. I'll be in New York City, studying at medical school. It will be a significant transition in many ways, but I'm confident that Dartmouth has prepared me for the challenges to come. Luckily, many of my friends will also be in the city for school or work, and I'm sure many mini Dartmouth reunions will be had. But after four years of weekly blog posts, I'm afraid this is a goodbye for me. Thank you Dartmouth, for everything.