« All Posts by this Blogger
Closing Out a Year with Great Issues Scholars
A few weeks ago, we held the closing ceremony for Great Issues Scholars (GIS) - complete with cake, ice cream, and live music to celebrate how much the scholars have learned and grown as global citizens. GIS brings together a cohort of freshmen students interested in learning more about security, global health, and the environment through the Dickey Center for International Understanding.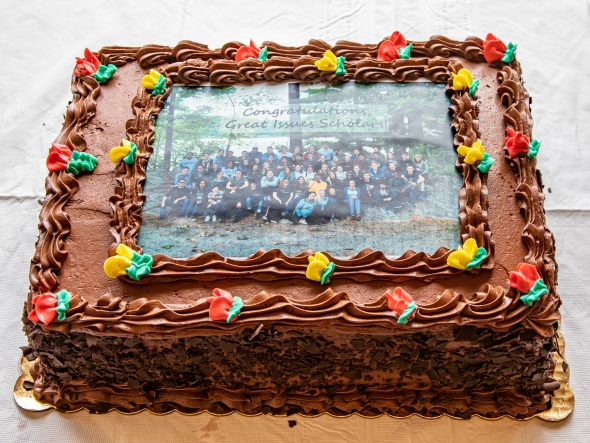 GIS was one of the experiences that played a major role in influencing my freshman experience, and I'm grateful to have had the opportunity to give back and continue participating in the program. This year, I was lucky enough to act as a live-in mentor for GIS, which meant that I not only got to participate at our weekly lunch and dinner events featuring experts on certain topics, but also get to know them on a more social level through interacting with them on the floor. It's been a great experience getting to know the freshmen and (hopefully) acting as a source of information and guidance for them.
Throughout the year, mentors had the liberty to plan various social activities to bring together their group, most of which centered around food (what better to incentivize people to attend?). After numerous pies, ice cream, Foco brunches, pizza, and gelato, it's time for the '22s to go on to become mentors themselves. Fortunately, upperclassmen can still be mentors, so I will be continuing my role.
Though I will no longer be living on the GIS floor, I'll only be a short flight of stairs away on the Global Village General floor. I will surely still see my future mentees around, but maybe not as frequently as I did this year. A few '22s will take my position as live-in mentors, and I'm sure they will do a great job and enjoy it as much as I did.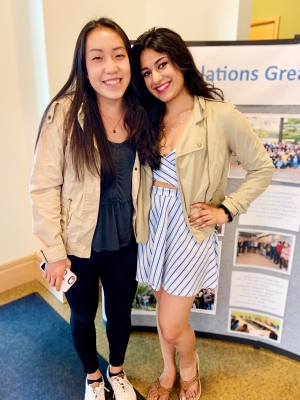 GIS offers a community to first-year students, and if I'm being honest, it is how I met a lot of my close friends. It also opens up opportunities past your first year by exposing you to the Dickey Center. A large proportion of GIS scholars go on to become Global Health Fellows and War and Peace Fellows, two programs that branch out from topics that GIS covers. The Dickey Center is also the home for global health certificates, international studies minors, and several off-term programs.
Every year, the programming changes slightly, with different speakers brought in to share their knowledge. Additionally, the scholars and mentors change, and the dynamics of the whole group may be different from one year to the next. Perhaps some of you reading this are even thinking about applying or have already applied to join an LLC, or GIS specifically – if so, I will see you in September!