« All Posts by this Blogger
Breaking Down Class Selection
Choosing which three classes you are going to take can be a scary process. I remember during my freshman orientation, I felt overwhelmed by all the possibilities. I was concerned about not only the class itself, but the professor's reputation, how difficult it was, and whether I would be adequately prepared to take such a course.
A great place to start is by considering what you came to Dartmouth to study. Did you want to explore earth sciences or psychology? Or if you're undecided, take classes in potential areas of interest! If you're already set on a major, you can go to that department's website for updated information on what classes will be offered and by which professor.
Next, think about classes you have to take. Many freshman have to take Writing 5 in the fall, which narrows down the selection. There are still lots of different options for Writing 5, meaning you still get the chance to explore. For example, mine was on diversity in higher education because it was a subject I wanted to learn more about. Another option would be to take the Humanities 1 & 2 sequence.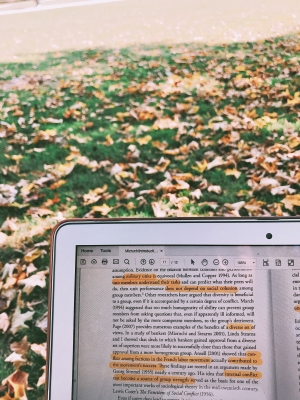 I wouldn't worry too much about other requirements such as the distributives. It's pretty easy to fulfill those without planning. I only have two left - LIT and TMV. I'm excited to take a literature class because I haven't taken writing heavy classes in a while. But back to the point, it's better to let other factors rather than distributives sway your decision.
If you're wondering about pre-requisites for a class, I would check the department websites, as they sometimes have a syllabus you can download with information on that. Or you can always email the professor beforehand! From my experience, they're always willing to talk more about the class and if it would be a good option for you.
Finally, consult others! My First-Year Trip leaders were a great resource for me, especially because they were also pre-health. However, even if your trip leaders aren't studying the same things you are, it's extremely likely that they know someone who is. I also attended some class registration sessions held by Women in Science, where older students answered our questions. During orientation, there will also be open houses for each department where you can talk directly to professors.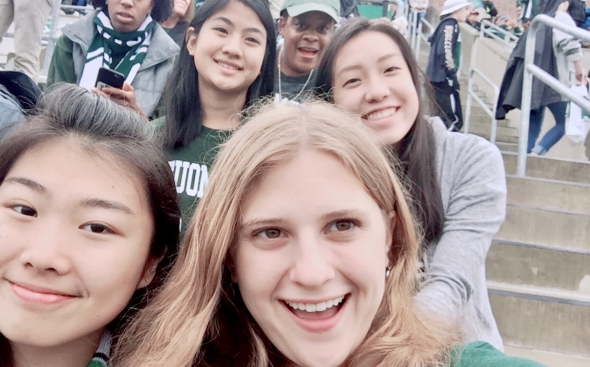 All in all, there's nothing to be nervous about. Many people are here to help you throughout the process, especially as a freshman, so the smartest choice you can make is to reach out to them instead of overthink by yourself. If you have more questions about specific classes, feel free to submit them to the blog!