« All Posts by this Blogger
Another Concert?
I have previously written about how last spring, I was lucky enough to see MILCK live right here at Dartmouth. This term, the concert I went to featured Varsity and Full Walrus, both of whom I had never heard of before. However, that day was one of my friend's birthdays, and she had listened to Varsity since high school. Always open to hearing new music, especially live music, I accompanied her to the concert at Sarner Underground on a Friday night.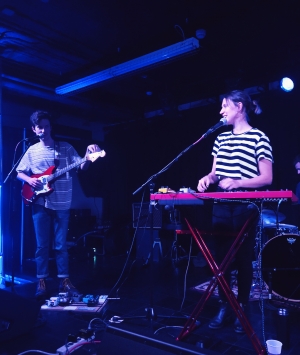 The concert was organized by Friday Night Rock, a student-run organization that holds small-scale concerts on campus. Tickets were free (as always), and there was even free beer for 21+ and free snacks for everyone. Since it was their final show of the term, they also raffled off 10 $30 vouchers to Higher Ground, which is a popular concert venue in Burlington that's about an hour and a half by car from campus. Unfortunately, I didn't win one, but there's always next term!
This was actually my first Friday Night Rock concert, but they are relatively frequent, about one every few weeks. This fall, they invited artists such as Gabby's World, Crumb, and Hazel English to perform at Dartmouth. Events such as these are supported by the Special Programs and Events Committee (SPEC). SPEC is a student committee that provides finances for large events organized by undergraduate student groups such as Friday Night Rock.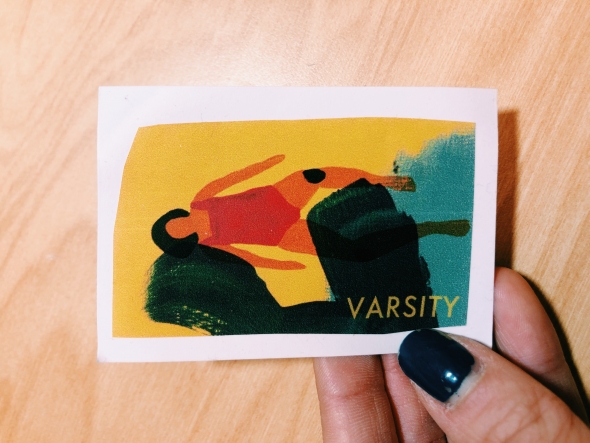 After the show, we got to meet the members of Varsity and snagged a few stickers as well. Regardless, I would have remembered this night for the good tunes and good company.