« All Posts by this Blogger
Introducing... Jasmine!
Hey! My name is Jasmine Williams and I am a Senior Admissions Fellow! This summer, I will be blogging every other week and I can't wait to share my Dartmouth experience with you! I'm from Brockton, MA, but haven't spent much time home since my freshman year of high school, as I was a boarding student. Because I learned how to live on a campus pretty early on, I was better prepared to live away from home when it was time to go to college.
Actually, my first experience living away from home was also my first introduction to Dartmouth. When I was 12, I went to a sleep-away camp called Aloha Hive in Fairlee, Vermont for seven weeks. At the end of the long summer, my mom came to pick me up. Because Dartmouth is only 20 minutes away from the camp, she took me on a quick drive through campus. I remember thinking "Wow, this is just like camp! I could really see myself here." Well, my 12-year-old self was right! During the summer of my sophomore year, I visited the campus once again and was reminded of how at home I felt. It's been ten years since that first encounter and I have never looked back.
My time at Dartmouth has been riddled with new beginnings and ends. For two years, I was a coxswain on the Varsity Women's Rowing Team. Shortly after that, I joined a dance group, the first Black sorority in the world (Alpha Kappa Alpha Sorority, Incorporated!), and began my research project for the Mellon Mays Undergraduate Fellowship. When I'm not doing these activities, I am in the Admissions Office, where I have worked since my freshman winter!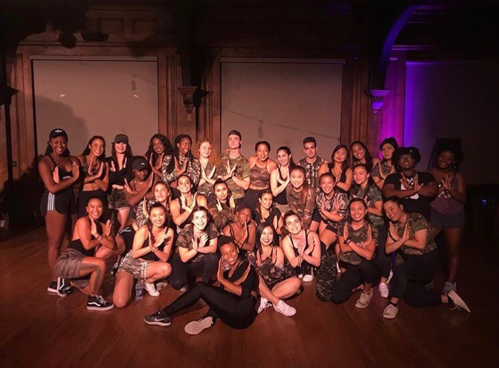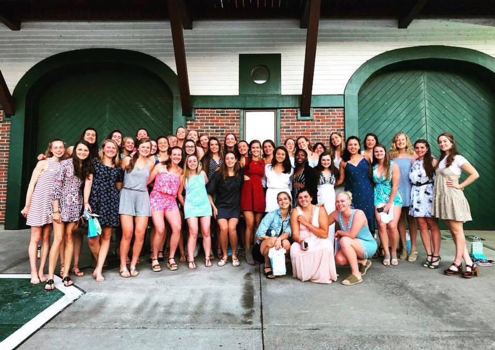 Here are a few fun facts about me.
After taking an elective on the show and scriptwriting during high school, I have watched all six seasons of the television show LOST at least three times, which is a total of 270 hours.

Ever since I heard him sing "Swim Good" in 2011, I have been the biggest Frank Ocean fan (and even have a few tattoos to prove it). Please ask me about him and his music!

My sister, who is ten years older than me, was born on the second day of the Aries zodiac sign (March 22nd) and I was born on the second to last day (April 18th). 
That's it for me! I hope that my posts will give you a better view of what it is like to be a Dartmouth student. Thanks for reading!