« All Posts by this Blogger
You mean we have field trips in college?
I'll tell you, it's fantastic to find yourself on a random Thursday morning sitting amidst the cutest tiny plants on a beautiful green roof. This roof sits atop the workshop at AVA Gallery in Lebanon, NH, a net-zero energy building that I visited during a field trip for my favorite engineering course so far, Sustainable Design (ENGS 44). 
I wanted to take ENGS 44 since the end of my freshman year, but I was worried that I wouldn't be able to take it until senior year due to class scheduling conflicts. Luckily, I emailed the professor about my planning issues and he let me enroll in the class without taking one of the prerequisite courses. Thankfully, professors at Dartmouth can be flexible if you communicate with them! 
ENGS 44 teaches sustainable design for the built environment. For example, we learned about R-values as a measure of insulation for buildings, how to scale a solar PV system based on energy needs, passive cooling systems, as well as different standards for building sustainability, such as LEED, Net-Zero, and Passive House (click here for more information on the course).
We had two other field trips during the class: one to a straw-bale insulated house in Norwich, VT, so well-built that it could be heated with one small wood stove, and the other to FoCo (our dining hall) to look at how it was specifically designed with sustainability in mind. Fun fact: there is an underground hallway that connects FoCo to Collis Center, which (rumor has it) some Hanover High School students allegedly used to get into a Dartmouth student-only concert.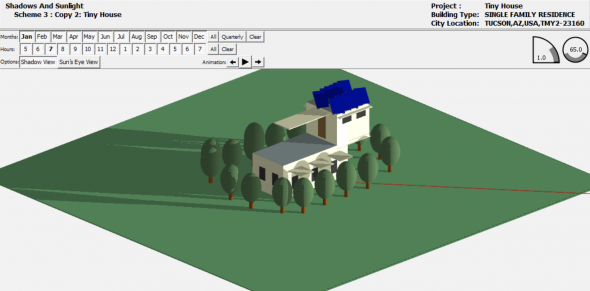 Our term-long project was to design sustainable tiny houses for diverse environments. My group designed for a hot and dry climate, which we learned called for thick walls and minimized window surface area to reduce heat gain from the sun. We chose Tucson, Arizona, my hometown, as our specific location, which gave me the opportunity use my local knowledge for aspects such as site design and landscaping.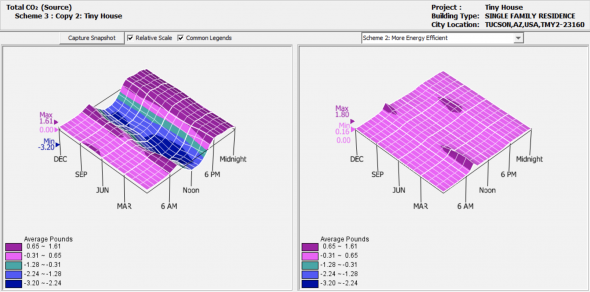 This summer, I'm taking Architecture 1, and we are designing a tiny building for the Dartmouth Organic Farm. The information that I learned in ENGS 44 has given me invaluable insight for this new project, and guess what? I was lucky enough to have another field trip only last week to the Organic Farm! Keep 'em coming, Dartmouth!