« All Posts by this Blogger
Why Spanish?
Did you know that Dartmouth has a foreign language requirement? 
Depending on your personal language knowledge and/or high school language experience, you may or may not be exempt from the requirement. My score of a four in AP Spanish Language in high school counted for me, but I chose to continue my language education at Dartmouth anyways. 
But with all the language offerings at Dartmouth, you are left with a tough question to answer: which do you choose? My advice is to choose based on the LSA (Language Study Abroad) locations. 
During orientation week of my freshman year, I made sure to stop by department open houses and found out about LSA options ranging from the LSA+ in Beijing, China to the LSA+ in Rabat, Morocco. At the time I was deliberating between continuing with my Spanish or learning Japanese, of which I knew only the basics. In the end, I decided on Spanish. In my case, visiting Machu Picchu had been on my bucket list since age seven, and choosing Spanish allowed me to finally go there on the Peru LSA+! Choosing Spanish has turned out to be one of the best choices I've made at Dartmouth.
Here are some of the things taking Spanish at Dartmouth has allowed me to do: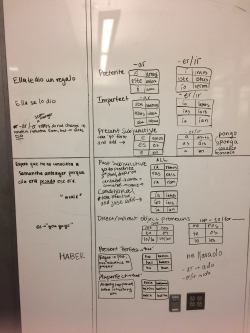 1) My AP score placed me into Spanish 9 and I took it my freshman winter. By the end of the class, I had given an hour-long presentation with two classmates on a Spanish language film and had read Crónica de una muerte anunciada by Gabriel García Márquez, which were long strides considering I had pretty much forgotten my Spanish since junior year of high school. 
2) Visit Peru! See some pictures from my trip here. And of course, see beautiful Machu Picchu in the cover photo above.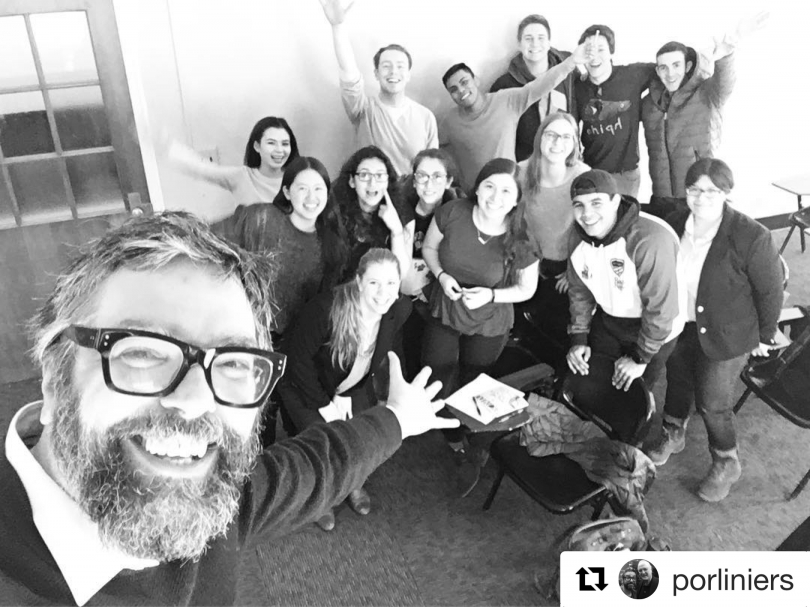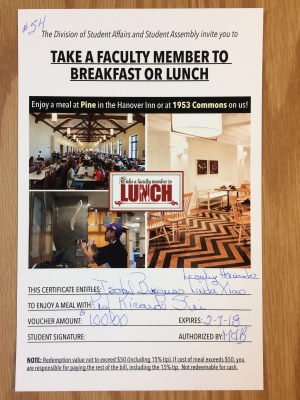 3) This winter I took Spanish 43 with Professor Ricardo Siri, more famously known as Liniers. Drawn to Resist: Latin American Comics so far is the highlight of my Dartmouth career. Liniers is a very famous Argentine comic artist and even though it was his first time teaching a college course, his passion for and knowledge of comics was outstanding. My friend Lessley (who read his comics as a child) and my friend Linda and I took "Profe Siri" out to lunch on Dartmouth money and learned that he is the most humble and lovable human being. The comics he selected for us to read introduced me to diverse dialects of Spanish and provided a fresh way to look at history.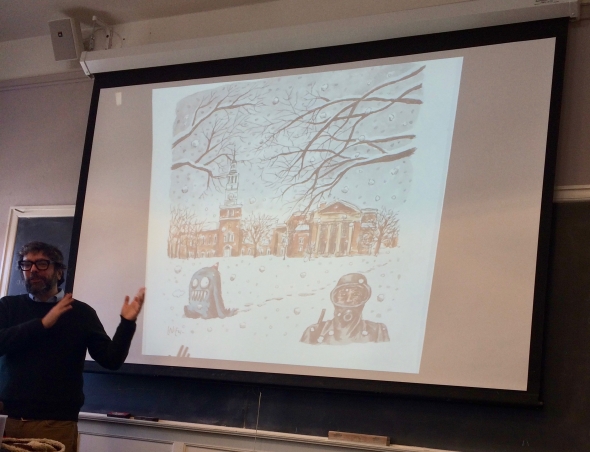 4) I satisfied my detective fiction craving with Spanish 40 Dark Mirror: Spanish Detective Fiction. The class was excellently organized and I left with substantial knowledge of the Spanish detective genre and its historical context. I wrote my longest essay yet on contradictory feminism and postmodernism in Ritos de muerte. It was eleven pages. Can you tell I'm an engineering major?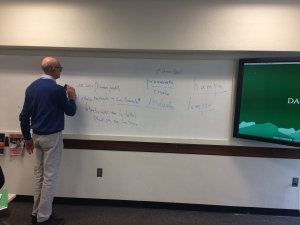 If any of this sounds fun to you, I suggest you try out some Spanish classes at Dartmouth! Buena Suerte!