« All Posts by this Blogger
Unparalleled Upper Valley Hiking
Late spring is one of the best times to be on campus: the snow is mostly melted and it is peak time for hiking. One of the things that I am most sad about missing this remote spring is going on hikes with my good friend Erica '20. 

I have gone on many hikes with Erica throughout our time at Dartmouth, starting with high-altitude hikes in Peru during our Spanish LSA+ (Advanced Language Study Abroad). When we got back to campus after the study abroad, we had our infamous snow hike up Mt. Cardigan. I nearly stabbed her shin with my shoe spikes, and she felt like one of her ears would fall off from the cold. Since then we have limited our hiking to more temperate times of year.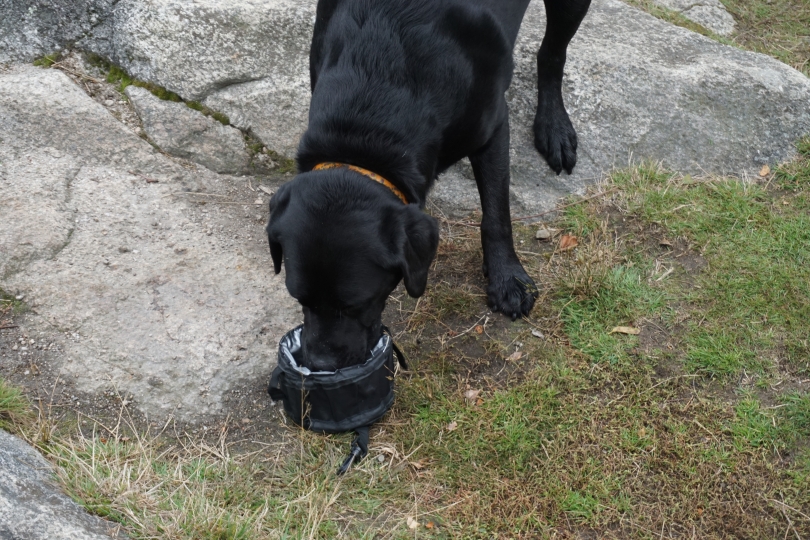 Erica often dog-sits for a Hanover family. We have taken Scout, their dog, on a few hikes with us and it has been a ton of fun. The cover photo is from a hike we did with Scout this past fall up Moose Mountain. 
We also hiked Holt's Ledge with Scout our sophomore summer. Scout would lay down in every bit of water we came across. Needless to say, the hike took a while even though we didn't go very far. 
Erica and I have also gone on a few hikes without Scout, but with other friends, including a very fun Mt. Ascutney and diner brunch DOC (Dartmouth Outing Club) trip and an incredibly beautiful Mt. Hunger trip. 
There are so many beautiful trails in the Upper Valley area. And they are all close to campus. The hikes that Erica and I have done are all day trips that worked with our busy Dartmouth schedule. The accessibly of nature in the Upper Valley region is one of the things that makes Dartmouth unique. I do not know of any other school where you can drive for less than an hour, hike, and get stunning views of endless rolling green hills. 

Here's to hoping that the COVID situation gets better so I can go on a few more hikes this fall!