« All Posts by this Blogger
The Small Joys of House Events
I am a member of North Park, the smallest housing community at Dartmouth (see more on housing communities here). This past week was our Wellness Week, which included several programs designed to destress students as we approach finals.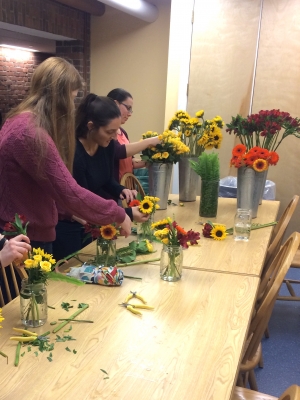 I work as an undergraduate advisor (UGA) for North Park as well. The UGA role is similar to a residential assistant (RA) role at other schools. However, at Dartmouth, we UGAs work to support the housing system alongside Resident Fellows (graduate students), Assistant Directors, and House Professors. Because of this, UGAs plan or staff most house events. During Wellness Week I staffed two events and attended a third.
On Monday of Wellness Week we had a flower arranging event in the lounge of Woodward, my dorm. We had Robert's Flowers, a local business, bring flowers and little clippers. Hannah Lang '21 (another North Park UGA) and I chatted with our residents as we created our flower arrangements. Hannah and I had wanted to do this event since the beginning of the fall and I'm so glad it came to fruition. This week marked the first snow, so it's quite pleasant to be able to see green and colorful flowers when the weather outside is less than ideal.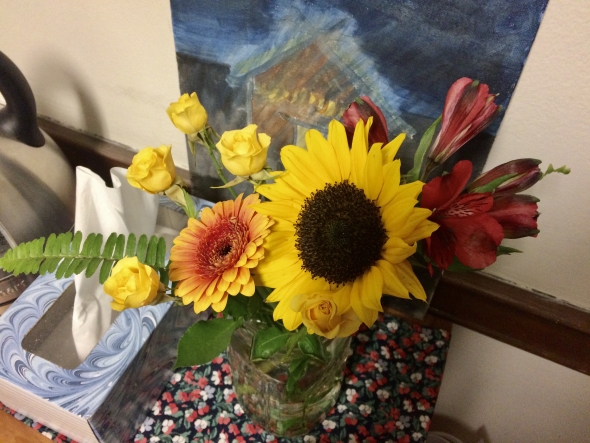 On Wednesday we had a yoga event in the Onion, which you can see in the cover photo of this post. The Onion is the house center for North Park and South House. I had not done yoga for over three years so I appreciated the opportunity to try it again. It was so nice to take a break from staring at my computer screen all day and take some time to reconnect with my physical self.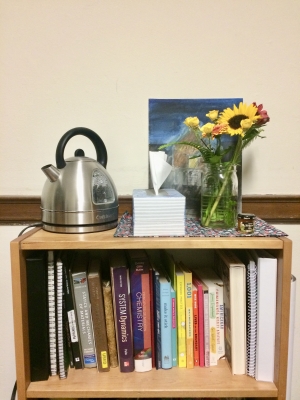 My brother and I made our way over to the North Park freshmen housing in the Choates for the third event on Thursday, entitled Paint and Sip. The Choates UGAs hosted this event; they made special (non-alcoholic) drinks for everyone and provided paint and small canvases. Inspired by my Sacred Architecture of Asia class this term, I painted a Shinto shrine in the rain. Jack, who is also in the class, took elements from our readings from the first week on sacred pathways and painted split paths leading to multiple doors.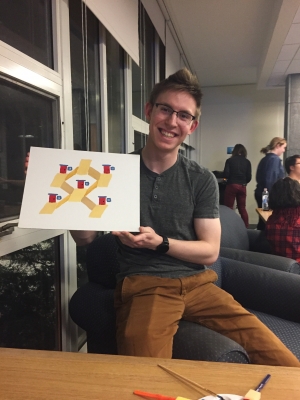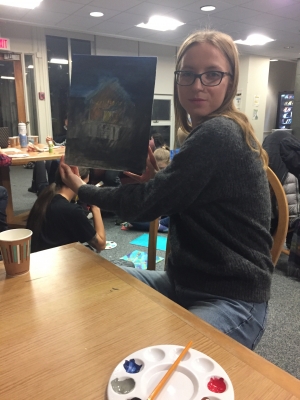 Overall, the Wellness Week events were a lot of fun and a good example of the type of programming put on by the housing communities. If you are interested in learning more about housing on campus, check out our Office of Residential Life here.