« All Posts by this Blogger
Service-Learning: COVER Stories
I was nervous about the writing requirements when I came to Dartmouth. In high school, I almost never deviated from the 5-paragraph essay structure. I felt behind compared to my high achieving Dartmouth peers who had written 20-page research papers.
But to my surprise, my Writing 5 and First-year Seminar classes turned out to be fun and some of the most thoughtful classes of my freshman year.
My First-year Seminar class, COVER Stories, was not at all what I envisioned a writing requirement would be like.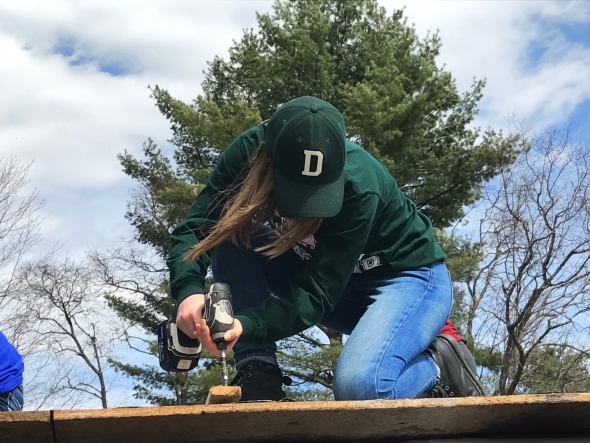 COVER Stories, taught by Terry Osborne, was a service-learning class where we partnered with COVER Home Repair, an Upper Valley organization that "foster[s] hope and build[s] community by bringing together homeowners and volunteers to complete urgently needed home repairs for low-income homeowners, many of whom are elderly and/or disabled" according to their mission statement.
As part of the class, we volunteered at a COVER work day. My group helped replace and reseal a leaking roof, which you can see in the pictures. It was hard work, but fulfilling because we were able to connect with the homeowners and their adorable children.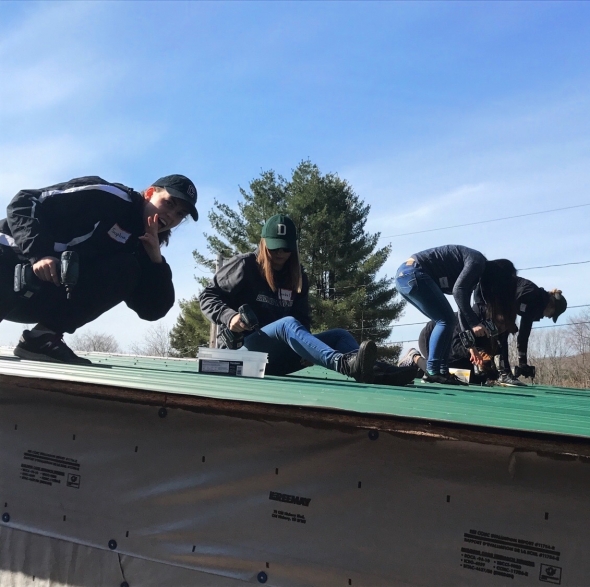 For our final project, we broke into groups and created movies about different aspects of COVER. My small group interviewed the AmeriCorps volunteer at COVER and crafted a narrative video that can be seen on the COVER website. 
In addition to our work with COVER, we discussed definitions of environmentalism, learned about the history of the Upper Valley, examined community structures, reflected on reciprocity, conducted classmate interviews, and so much more.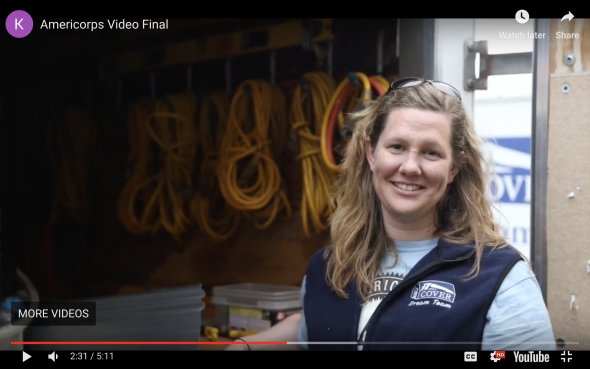 COVER Stories was an incredible class that allowed me to get off campus and to see and understand the Upper Valley region. It changed my thinking on environmentalism and did not shy away from complex discussions on class and privilege.  
I cannot say for sure that COVER Stories will be offered again, but I highly suggest taking a First-year Seminar or other class with Professor Terry Osborne. If you are interested in volunteering with COVER, you can contact them directly or attend a workday through student group events. We are lucky to have such an amazing organization in the Upper Valley.
More about First-year Seminars here.