« All Posts by this Blogger
Say Your Name, Year, and a Fun Fact!
"Hi, I'm Isabel Burgess, a '20 from Tucson, Arizona. My fun fact is that I have a twin who has different colored eyes than I do."
This is what I said at practically every event freshman year, after which I would say, "and he also goes to Dartmouth." Surprisingly, Dartmouth has a lot of twins on campus, which makes life so much fun. So how did we end up here in Hanover?
The story begins pre-conception.
My parents were both Dartmouth students and met their senior year on the biology foreign study program in Costa Rica -- so you could say that I wouldn't exist if not for Dartmouth! I first visited campus for their 25th reunion when I was ten years old. I remember watching fireflies glow at night on the golf course, swimming in the Connecticut River, and spending a thrilling night dancing at the college-owned Moosilauke Ravine Lodge.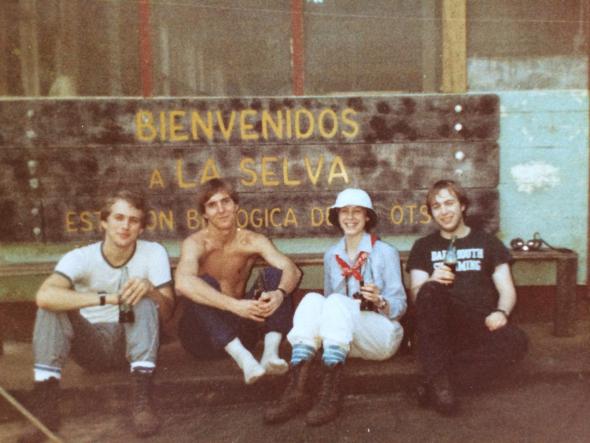 Seven years later, when college application time rolled around, I remembered my good times at Dartmouth, but I was very indecisive. I knew very little about other east coast colleges and I relied on my mother's extensive knowledge to direct me. She'd drop hints about why Dartmouth was the best, like all of the amazing Dartmouth-run off-campus programs, the fantastic alumni network, the quarter system, the liberal arts, and the beautiful campus, and she convinced me and my brother to apply Early Decision. Thankfully, we were accepted! And now that I'm a student here, I know that she was totally right about everything (thanks Mom!).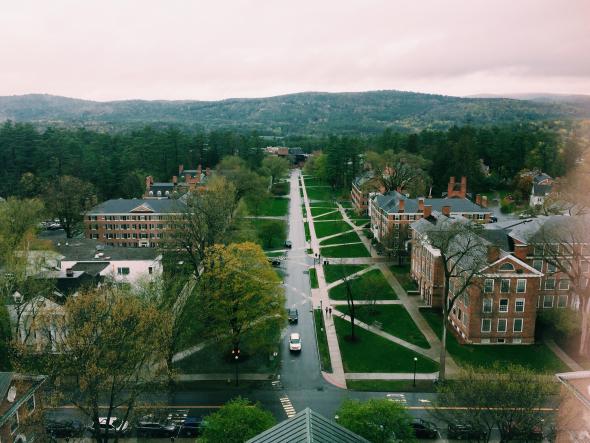 I fell in love with Dartmouth my freshman fall and I cannot imagine myself anywhere else. It was definitely a difficult transition coming from Arizona public school, but I have made incredible friends who have supported me along the way. I am planning to major in Engineering modified with Studio Art (architecture in my case) and minor in Spanish. This is one of the things that I appreciate most about Dartmouth — I can pursue an engineering degree while taking classes like Spanish detective literature and Latin American Comics. That opportunity doesn't exist at most technical schools.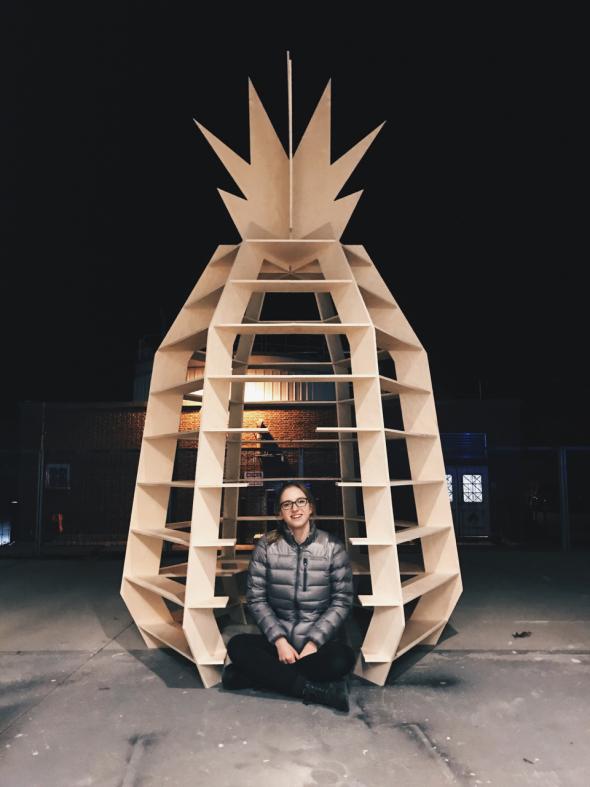 Outside of classes, I'm an undergraduate advisor (Dartmouth's version of an RA) for the North Park housing community, a saxophonist for the Dartmouth College Marching Band, proud member of Dartmouth Club Swim, in Epsilon Kappa Theta sorority, and a member of Dartmouth Humanitarian Engineers, among other things. 
I've had the opportunity to study abroad in Peru for the advanced Spanish language study abroad program, build an 11 foot-tall pineapple structure out of plywood, compete against other Ivy League institutions for Club Swim Ivies, partake in campus-wide snowball fights, canoe with 7 friends along the Connecticut as part of sophomore trips, and make my own custom necklaces in the jewelry studio. I've had lots of fun here and I look forward to sharing more of my Dartmouth experience with you! 
Love,
Isabel