« All Posts by this Blogger
Sanborn Tea
This past Wednesday, I found myself sitting in Sanborn Library right around 4 o'clock. Why is the timing important, you ask? Well, 4-5 p.m. is tea time in Sanborn, a tradition started in the 1800s.
Sanborn is one of the prettiest spaces on campus. I like to sit in the elegant armchairs, admire the dark carved wood, and feel like an intellectual. It's on my must-see list for visitors; people usually walk in and look around with wide eyes.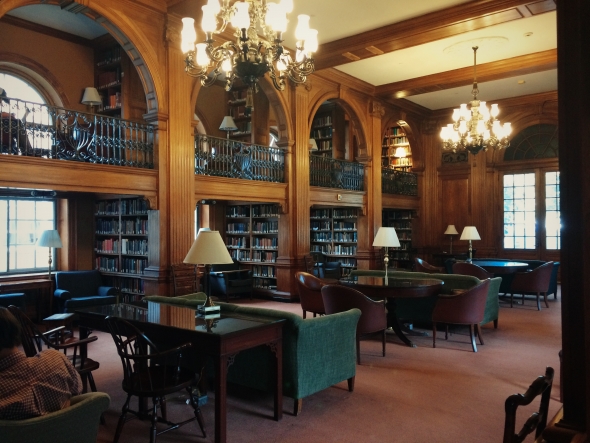 The main room in Sanborn is rectangular and two stories tall. The second floor consists of alcoves that line the long edges of the room. Wooden arches reach up from the floor and curve around the top of the alcoves. This past Wednesday I cozied up with my cup of tea in one of the armchairs in an alcove to read about Hindu architecture for my "Sacred Architecture of Asia" (ARTH 38.01) class.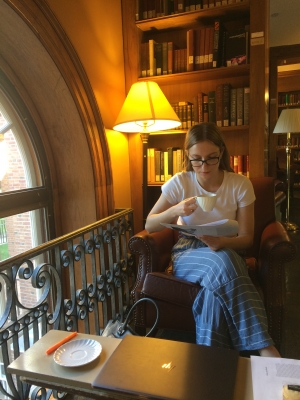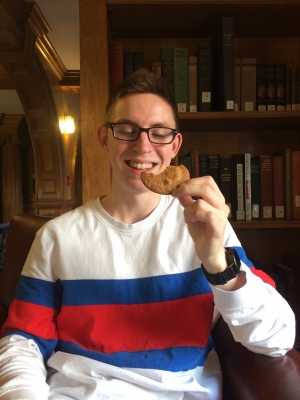 Sanborn tea is served every weekday by a student server from a small table in the southeast corner. The tea comes in a sturdy ceramic cup atop a matching saucer. Lemon, sugar, and milk are laid out as well as a few cookies for those who like a little bite with their tea. Back during my freshman year, the tea cost a few cents, however since then tea is free, but a donation is suggested.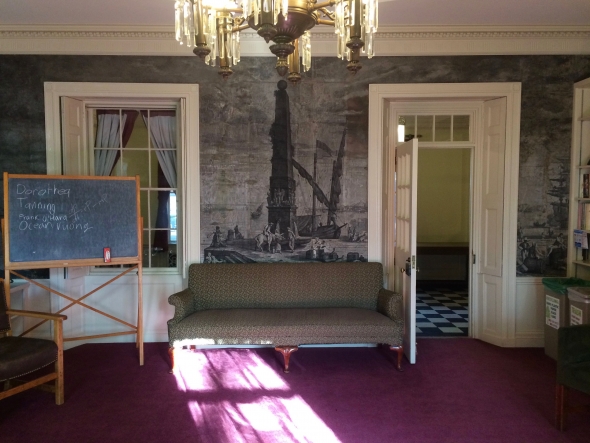 Sanborn has more to offer than just the main room - the poetry room is equally beautiful, but in a different way. It has detailed scenes on the wallpaper and a gorgeous purple carpet. To the north of the poetry room is a Tudor-style room with stained-glass coats of arms in the windows, where I remember studying the Spanish future tense freshman year. Three rooms with distinct personalities, but all very fun.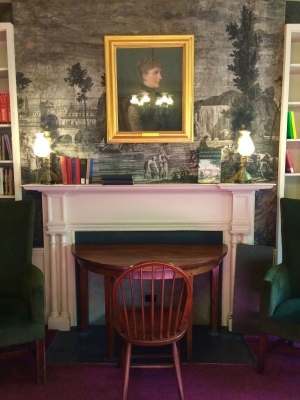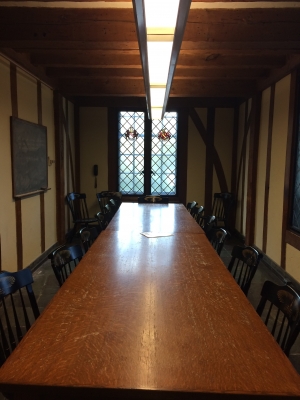 Time at Dartmouth passes by so quickly that it's important to appreciate the small moments. Sipping tea while reading about Hindu temple architecture was one of those. 
For more on the Sanborn tea tradition, click here.