« All Posts by this Blogger
Reunions (a.k.a. Why We Have the Best Alumni)
Working Dartmouth Reunions never fails to surprise me. Dartmouth pulls out all the stops after spring term ends to make campus into party central for all the returning alumni. White tents with twinkling white lights pop up all around campus, transforming bits of lawn into gorgeous socializing spaces. The mood of campus instantly lifts as hordes of alumni arrive on campus to reconnect with old friends.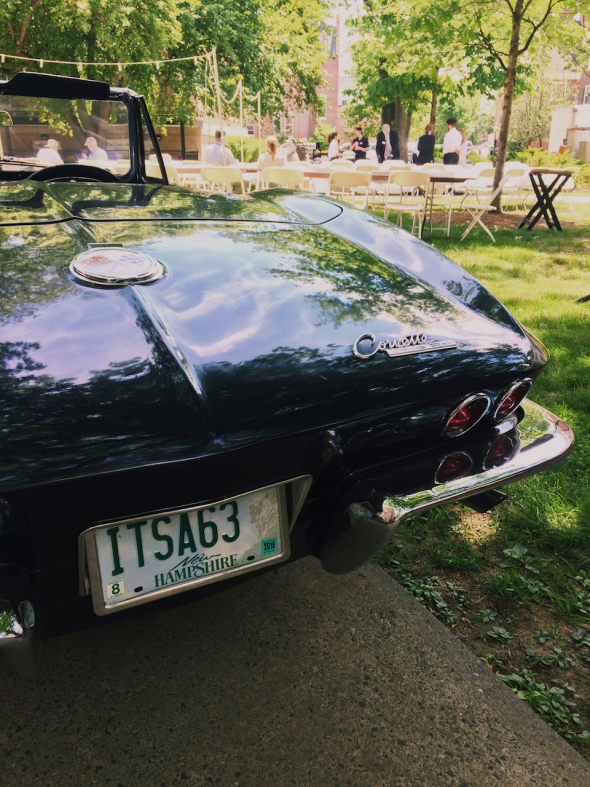 This past reunions I was head worker for the class of 1963 -- it was an excellent job. The class of '63 includes some high-profile people who I had the immense pleasure of meeting, including the youngest member of the Von Trapp family (the family featured in The Sound of Music) who has the most friendly, sparkling eyes, and Paul Binder, founder and artistic director of the Big Apple Circus, among others. The class conversed about how much Dartmouth has changed since they were students. Back then, Dartmouth had no female students. Apparently if women visited the campus (for Winter Carnival, etc.) there were strict rules that if a man and a woman were in a dorm room together, they had to keep the door open, and each person had to keep one foot on the floor. Seeing the class of '63 made me realize how times before co-education are not that far in the past. The alumni voiced over and over that the inclusion of women has made Dartmouth so much better. This gave me a lot of hope for support of continued change for the better in our institution.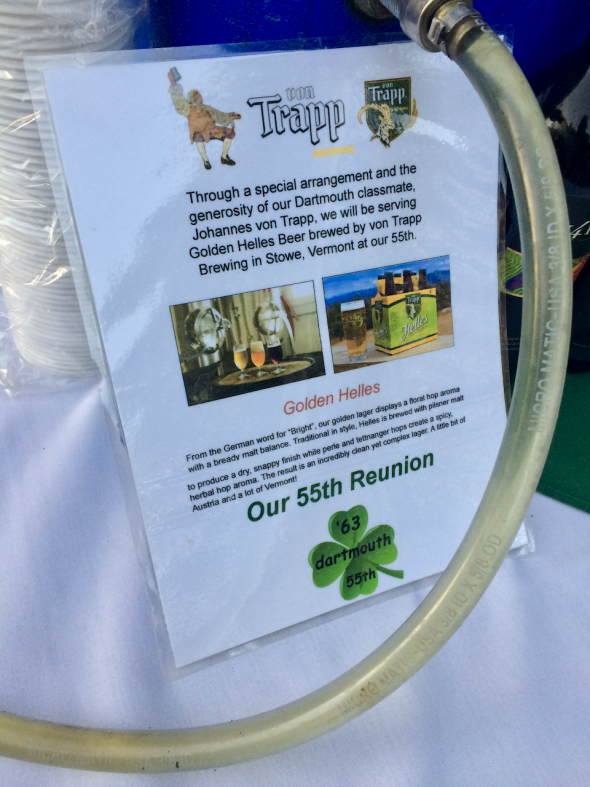 Two years ago I watched over the kids of the younger alumni classes as assistant to the Junior Program. This involved a significant amount of friendship bracelet making, for which there was high demand. I attended this same program nine years prior when my parents came up for their 25th reunion. While I was taking coloring books and other craft items out of one of the tubs, I came across a note that I'm almost entirely sure I wrote back in the day, describing my frustration that my best friend Imogen was not in the program with me -- what a surprising and hilarious find! I honestly cannot believe that I happened to be in the right place at the right time to rediscover that part of my past. Maybe it was destiny?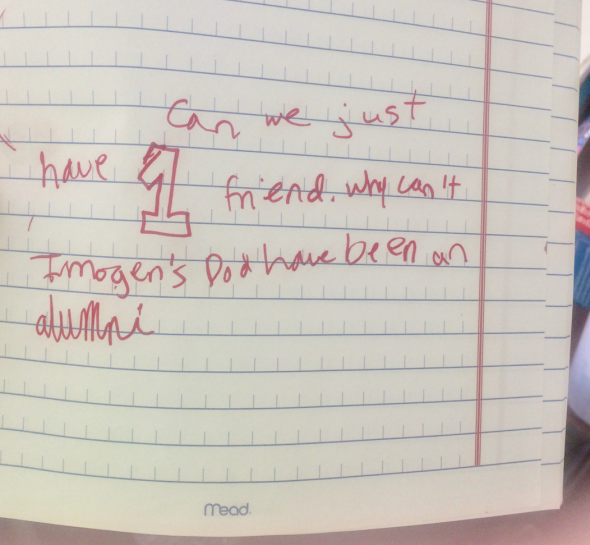 But all reminiscing aside, the truly amazing thing is how much our alumni love this school. Paraphrasing the wife of one of the '63 reunion organizers, "the love these men have for each other and this school is unlike anything I have seen at other universities." Alumni love for Dartmouth is one of the reasons why we have one of the best alumni networks in the United States. Oh, and I guess reunion parties don't hurt either. I hope I'm having the same amount of fun 55 years after my graduation!