« All Posts by this Blogger
Pond Party: The Cutest Winter Event
Pond Party is a family-friendly Winter Carnival tradition, hosted by the town of Hanover. It takes place at Occom, a pond set within a residential area south of the Dartmouth golf course and north of the main campus.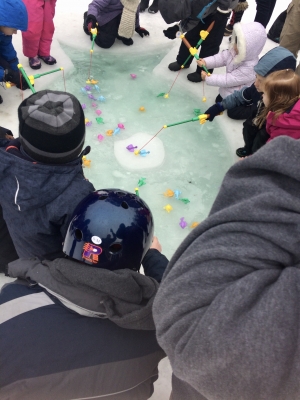 At the northernmost end of the Occom pond sits the DOC (Dartmouth Outing Club) House. In the winter the DOC house becomes the home base for cold-weather activities: one can rent skates, snowshoes, and skis. Occom freezes in the winter, and if it is cold enough for a while, the ice is thick enough for skating. Traditionally Occom is frozen enough for skating during Pond Party, but unfortunately this winter the pond was closed due to unsafe ice conditions. But besides the ice, the weather was sunny and nice, so Pond Party took place like usual, just not on top of the pond. 
Thankfully, Pond Party is more than just skating. There are ice and snow sculptures that pertain to the Winter Carnival theme, as well as ice slides, music, food, and more. Pond Party also serves free sugar on snow, which consists of heated maple syrup on fresh snow. I had some for the first time this year, and I can confirm that it is delicious! Adorable small children run through all of this activity in brightly colored snow outfits.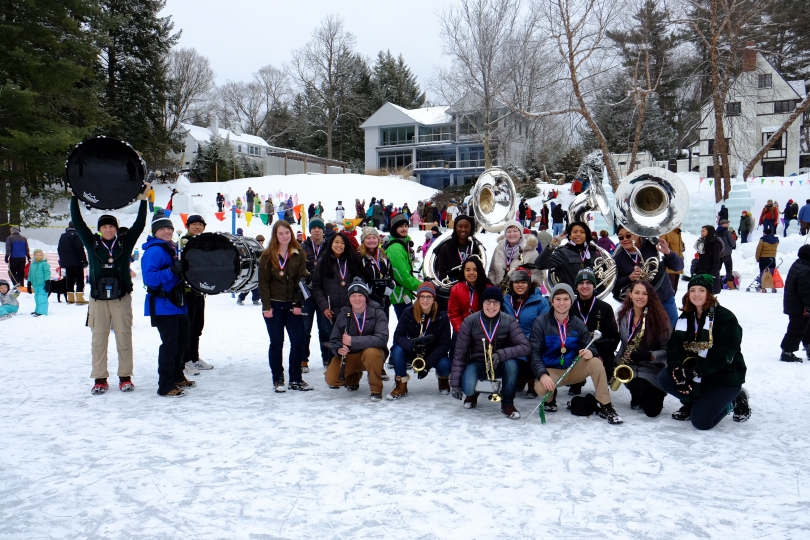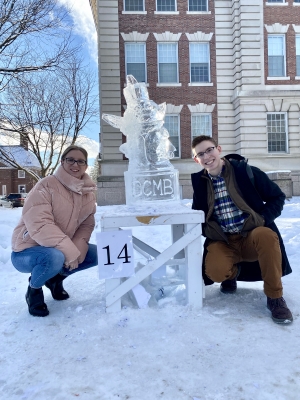 The marching band attends Pond Party every year to provide entertainment and to play for the Pond Party parade. The parade is super cute—it is led by members of the Hanover High hockey team, who are followed by the band. At the end of the parade are some of the youngest Hanover members, the Pond Princesses, who sit in a sled and wear tiaras. So precious. 
Although it was sunny this year, it was still very cold, so our instruments started freezing. After a few tunes we could not play very well, so we concluded our performance and dispersed to enjoy the event. Several of the older party attendees thanked me for playing at pond party. One old man told me how he used to play tuba for the Army band. He understood the problem of instruments freezing—he told me that he played at a winter event like Pond Party in the past and his mouthpiece froze to his mouth! It was so nice to see all walks of life at Pond Party, to remind myself that people younger and older than the average college student exist.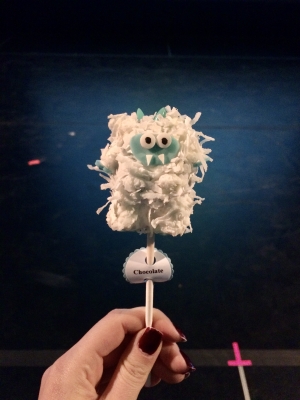 Winter can be a dreary time if you stay inside too much. Pond party is the perfect excuse to take a study break and get out, socialize, and get some exercise (it is a long walk out to the pond!). Thanks to Pond Party, I am excited about winter again and ready to take on more cold weather. Overall, Winter Carnival was a blast this year. It was heartwarming to see community members and students out and about and enjoying the winter wonderland of Hanover.