« All Posts by this Blogger
One Thing I'll Miss this Spring...
At the end of spring term, the Green becomes the center of campus. Everyone sits outside on the grass to study and soak up sunshine. You can find people playing frisbee or spikeball on the Green at nearly any time of day.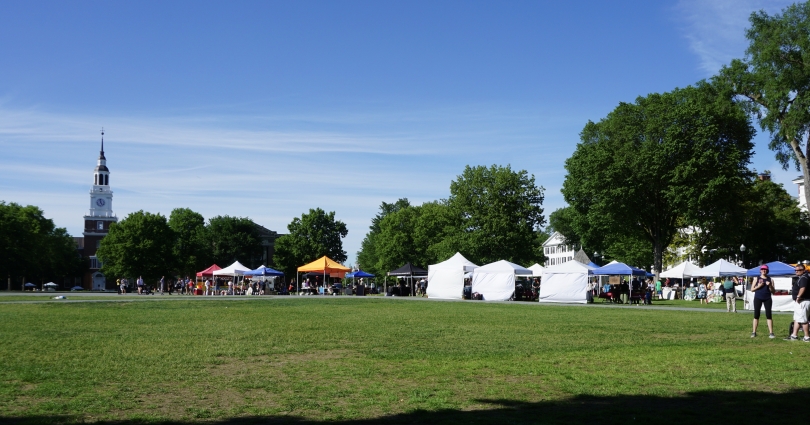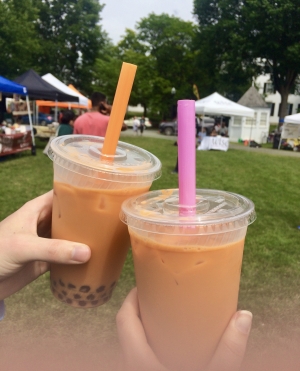 The Green is a lovely place, but the farmer's market makes it even lovelier. Local vendors set up little tents where you can buy items such as crafts, herbs, cheeses, flowers, produce, and prepared food. My purchases at the farmer's market have included boba tea, root beer floats, artisan breads, samosas, and a small plant with purple flowers that cheered up my room sophomore summer.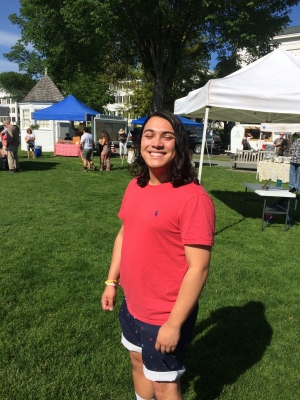 Just around commencement is when the first farmer's market appears on the Green. The farmer's market returns every Wednesday, weather permitting, through the first few weeks of fall term.
According to the event website, at the farmer's market you can: "enjoy local music, see demonstrations, meet local nonprofit organizations, and visit with neighbors, all while supporting your local farmers." The farmer's market is a community event, attended by parents, children, professors, students, and many other Upper Valley members of all ages. It's a great event at which to see dogs, and even occasionally some cats!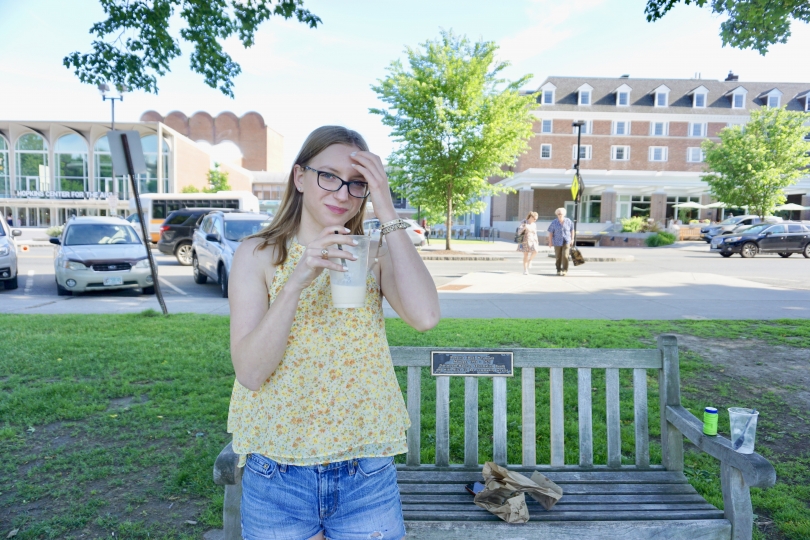 My sophomore summer, North Park (my residential community) gave out vouchers for the farmer's market. My twin brother, who is also a North Park member, and I always looked forward to Wednesdays, when we could take a break from studying to pool our vouchers and get something delicious.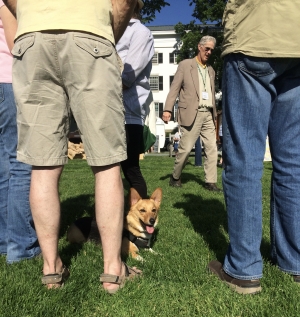 The farmer's market pictured in this blog post was an extra-special visit during reunions week of last year. Spring term had ended, so Cris '20 and I were able to fully enjoy the moment without the weight of homework. We petted a cat and a tiny kitten who were running around the Green and enjoyed root beer floats.
The farmer's market encapsulates idyllic Hanover. While I won't get to experience the first market of the season this year due to commencement being cancelled, I hope that I'll be able to experience one last market at the beginning of fall term when I return to campus for my fifth-year Bachelor of Engineering. 
And hopefully by the time you, dear reader, arrive to campus, the outbreak will be long gone and you can sit on the Green and enjoy a tasty samosa!