« All Posts by this Blogger
Maker Spaces at Dartmouth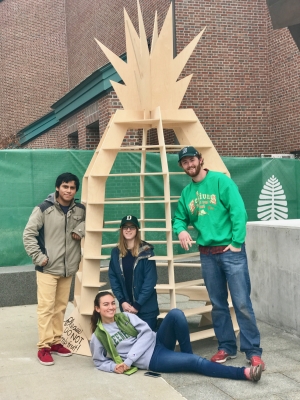 As my graduation is only a few weeks away, I am starting to reflect on my undergraduate experience. I realized that a lot of my proudest accomplishments are projects that I physically created. Dartmouth has given me tremendous access to maker spaces which made these creations possible. Here are three of my favorite spaces and projects I created within them. 
Woodworking Workshop
The Woodworking Workshop is in the lower level of the Hopkins Center between the Jewelry Studio and the Ceramics Studio. The staff are incredibly smart and can help you make pretty much anything—a bookshelf, a canoe, you name it. In addition to more traditional woodworking tools, the workshop also has a small laser cutter and a large tabletop CNC router. I used the CNC router my freshman fall to cut out pieces of plywood for my group's Pineapple Pavilion. The piece was a final project for 3D Design & Digital Fabrication and now resides in House Center A on campus.
Thayer School of Engineering Machine Shop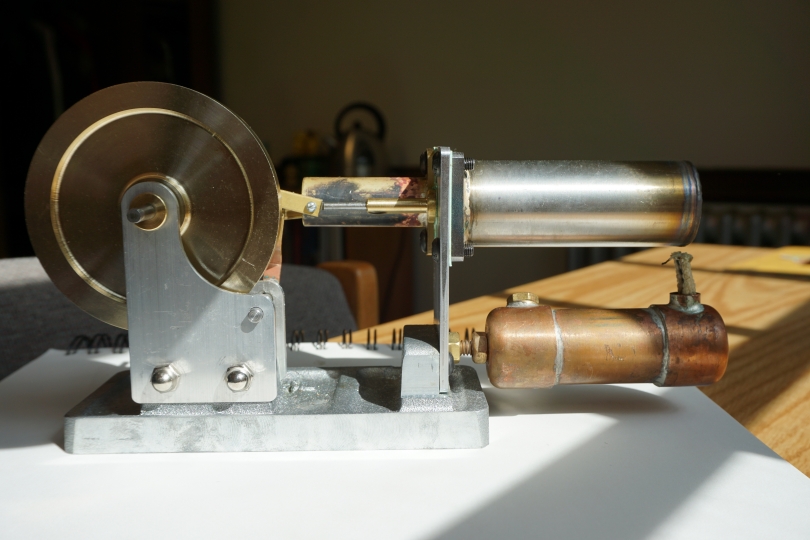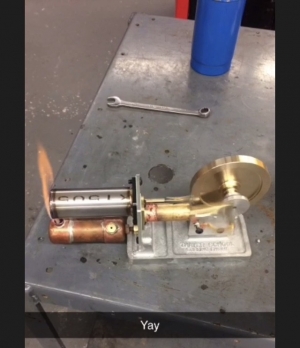 The Machine Shop is where the magic happens in Thayer. It is filled with nearly everything: different types of 3D printers, laser cutters, CNC routers, mills, lathes, drill presses… and more! Introduction to Engineering (ENGS 21) students have mandatory Tools & Techniques sessions to introduce them to the Machine Shop. After that, one can choose to take upper level engineering classes that use machine shop more heavily. In Introduction to Thermodynamics (ENGS 25), we had weekly sessions to make a Stirling engine. To learn more about the Stirling engine project, check out my blog post here.
Black Family Visual Arts Center Woodshop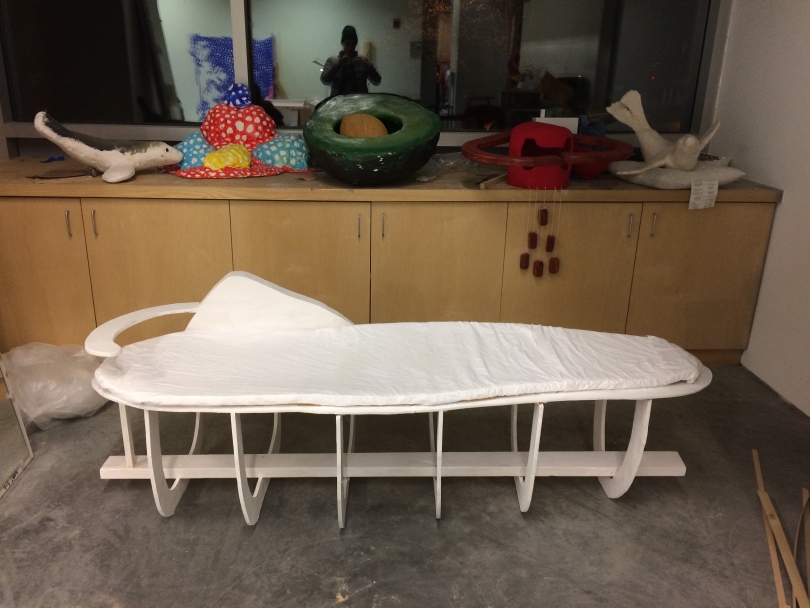 I used the Studio Art woodshop this past fall for Sculpture I. While its hours are limited compared to the Woodworking Woodshop, the Studio Art woodshop is quite nice because fewer people use it. The space is also incredibly convenient because it is located right next to the sculpture studio. The woodshop has a few different sizes of bandsaws that were integral to the creation of the curvilinear shapes in my sculpture projects. I learned a lot about woodworking in only a few weeks of Sculpture I and I highly recommend the class if you are interested in hands-on work.
I hope this blog post inspires you to create projects of your own when you come to Dartmouth!