« All Posts by this Blogger
Make a Splash: Join Club Swim!
If you want to avoid the 'Freshman 15', I have just the thing for you: Club Swim! Joining the team turned out to be one of the best decisions of my freshman year.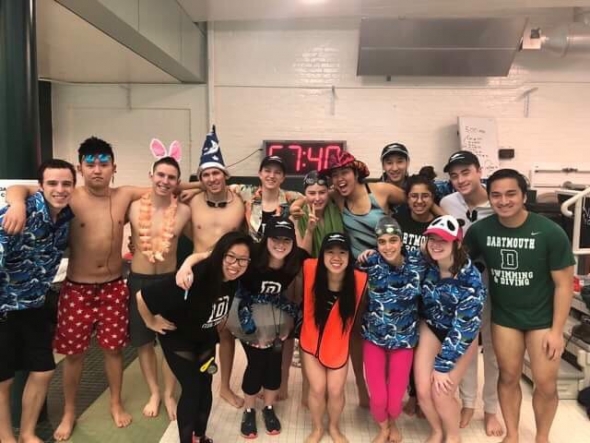 I started swimming competitively in first grade, so I have seen a variety of ways to run a swim team. But Dartmouth Club Swim rises above the rest. First off, we are completely student-run, which means no overbearing coaches! Instead, we have coaches who understand what it's like to be a student, because, well, they are students! Our coaches write sets for three skill levels: beginner, intermediate, and advanced for every practice. This means that Club Swim is open to everyone, regardless of ability level. It's the most inclusive swim team I have ever been a part of—most do not support beginning swimmers. Additionally, Club Swim people are some of the most caring people on I have met on campus. 
I was initially apprehensive about joining the club team because I saw their schedule during orientation week and thought, 'Oh no, these practice times look a little too much like my high school varsity practice times." I wasn't ready to have that same sort of time commitment in college.
Then I talked to my friend Che who had joined Club Swim early on. He told me that it's not mandatory to attend every single practice. In fact, you only have to attend 13 practices in a term in order to receive a PE credit. And one practice each week is dry land, which is traditionally Zumba.
I got in the pool for the first time at the beginning of winter term 2017. Swimming made me feel like myself again. It felt good to work out and be sore. And I gained so many friends! Club swim traditionally eats at the Hop after every practice, so there is ample time for bonding.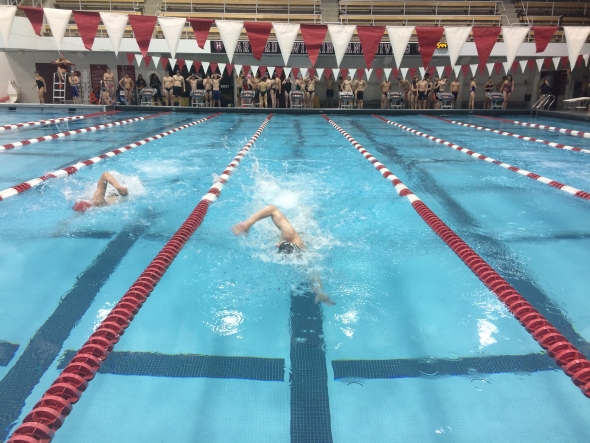 Spring term is just around the corner and it brings with it the most highly-anticipated event for Club Swim: Ivies. Held at Harvard for the past two years, all the Ivy League club swim teams battle for first place at the meet. While Dartmouth does not usually win due to the smaller size of our team, we always have the most team spirit.
Maybe I am biased, but we always seem to have the most fun out of all the other teams at our meets. We wear flair (crazy flashy clothing) and cheer the loudest for our swimmers. Who knows, maybe we will be cheering for you someday. But for now, come find me at the pool!