« All Posts by this Blogger
The Livin' is Good in North Park
Check out the Google Maps street view of Ripley, Woodward, and Smith here!
Dorms at Dartmouth vary quite a bit in style and floor plan. I was reminded of this recently when I helped close the dorms at the end of fall term. As an undergraduate advisor (UGA), I had to make sure that people who did not have interim housing were out by noon on the Wednesday after finals. I closed North Fay and Wheeler, two of the charming older dorms with dark wood detailing. Dorms at Dartmouth have been built in many different time periods; the oldest dorm, Richardson, was built 200 years ago! During closing, I reflected on my own residential experience and I was realized how much I enjoy living in my own dorm, Woodward.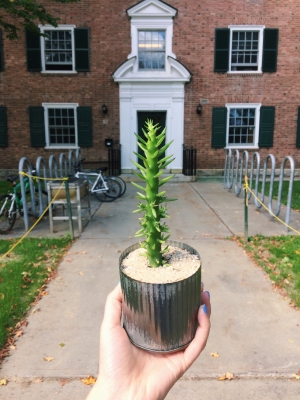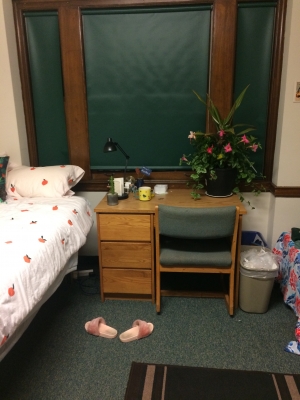 Woodward sits in the middle of Ripley and Smith dorms. All three buildings are connected in a C-shape, so calling them wings of one big building instead might be more appropriate. Ripley, Woodward, and Smith (RWS) house North Park upperclassmen (for more on North Park and the residential community system, click here). Sophomores make up the bulk of the residents because many of the juniors are on off-terms or studying abroad, and seniors have the chance to room in senior apartments.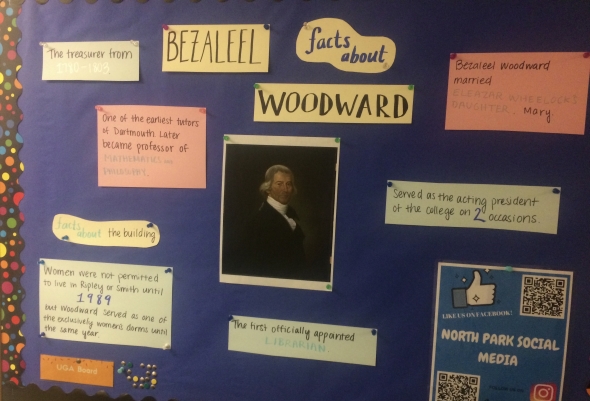 RWS is nice because most of the rooms are singles. While I enjoyed having roommates my freshman year, it's nice as an upperclassman to have a little more privacy. Woodward is a tad more special than Ripley and Smith due to its extra fourth floor. The top floor of Woodward has two suite style residences with four bedrooms. The students who currently live in the suite rooms were roommates freshman year and liked each other enough to live together their sophomore year too.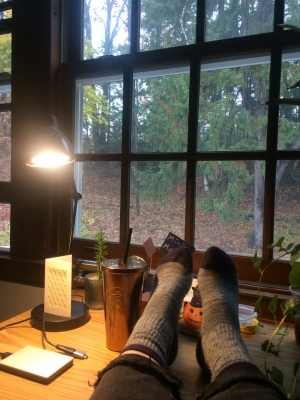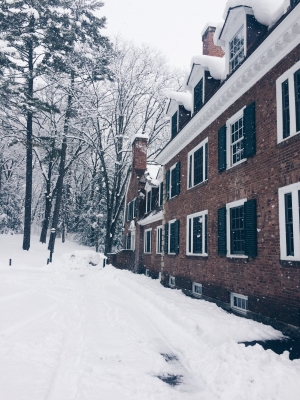 RWS lies to the north of the Sphinx tomb (a senior society building), and to the south of College Park, a forested hill with the observatory and the Bema, which is an empty grassy meeting area. To the east lies the East Wheelock housing cluster and to the west lies the Fayerweather dorms. The North park dorms are conveniently located close to the gym and to the Hop (Hopkins Center for the Arts) where I often eat dinner. My second floor room in Woodward faces the north, towards College Park, so I have a relaxing view of pine trees from my window as well as the edge of Bema. This fall presidential candidates Bernie Sanders and Elizabeth Warren spoke in the Bema, so I could hear them and almost see them from my room. How cool is that?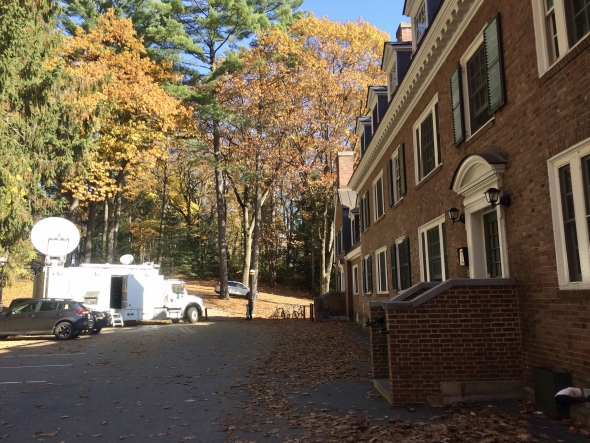 Most of the older dorms feature brick construction and green shutters, but none are built exactly the same. Dorms, like the Dartmouth experience, are unique. I am very thankful to have lived in such nice housing over the past four years, including Richardson as a freshman and all three North Park dorms as an upperclassman. Cheers to seeing my picturesque dorm in the snow one more time this winter!