« All Posts by this Blogger
I'm Finally an Engineer!
This week I finished my Stirling engine for Thermodynamics (ENGS 25). The Stirling engine is a term-long project with weekly machine shop sessions to make the various components (I had my machine shop session every Monday from 12:10 - 2:00 PM).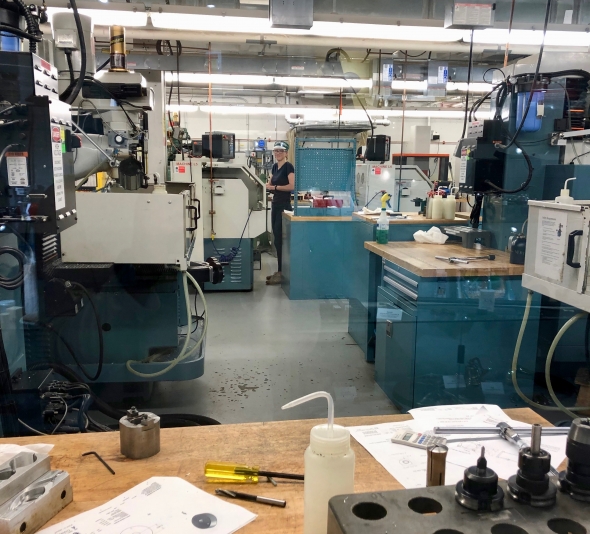 This spring was my friend Ellen's off-term, and she was working in the machine shop full time and was the main TA helping us with the machining. Without Ellen, making the engines this term would have been impossible. She instructed us on how to use the machines and answered my five million questions about the process.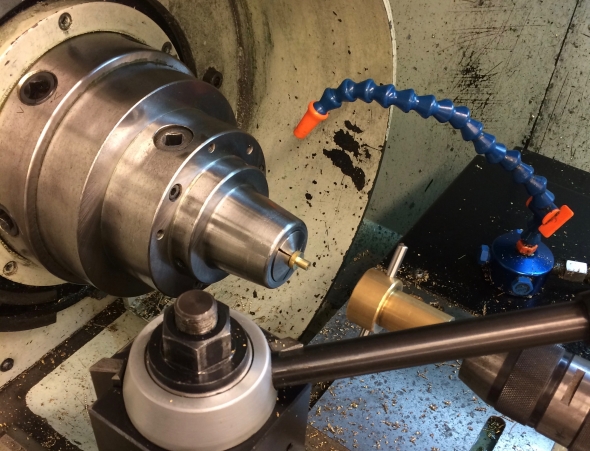 At the beginning of the term we were given the sand-casted base for the engine, which we had to face and drill to certain specifications on the mill. I learned how to use an edge finder, how to drill, the amount of material I should take off with each pass, and so much more.
I then used those skills to make plates, which were then drilled using a program that Ellen had set up on one of the mills. The programs are really fun because you get to press a big button to move from one programmed location to the next. The button makes you feel so powerful.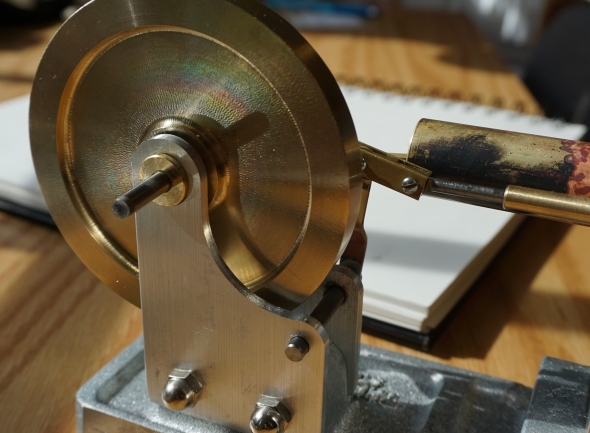 The next few parts were made on the lathe, which works on a rotational axis. I learned how to face, turn, cut-off, drill, etc. I also gained experience in choosing the correct sized drill bits, center drills, reamers, and taps. Throughout the term I went from knowing nothing at all about the mill and lathe to having a working understanding of how to machine metal.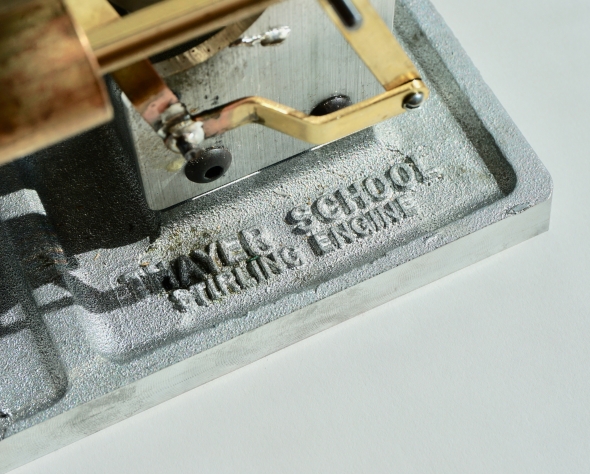 Assembling the engine after machining so many parts was very satisfying. After everything was put together we put fuel in the tank and lit the wick with a blowtorch. The temperature differential caused by the heat input from the fuel source causes the piston to move inside the gray cylinder above the fuel tank, which then drives the movement of the flywheel. And then you have a flaming spinning chunk of metal. So cool.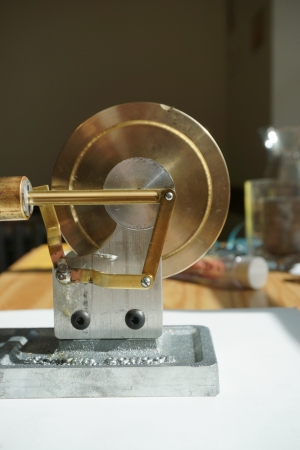 Testing the engine included determining fuel efficiency by looking at how long it took to burn a certain weight of fuel and also measuring flywheel speed. My Stirling engine wasn't working when I initially tried to test, but after I added oil to all the moving parts it thankfully worked.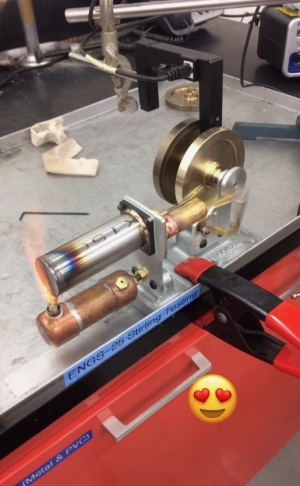 Now that I have made an engine, I can finally call myself a true engineer! I love my Stirling engine. I am not sure TSA will feel that same love when I try to bring it home with me on the airplane, but we'll see about that.