« All Posts by this Blogger
How Does One Get to the "Middle of Nowhere"?
Hanover is sometimes described as being in the middle of nowhere, which is great for the outdoorsy types that Dartmouth tends to attract. But the question is—how does one get to the "middle of nowhere"? More often than not, it's by the Dartmouth Coach.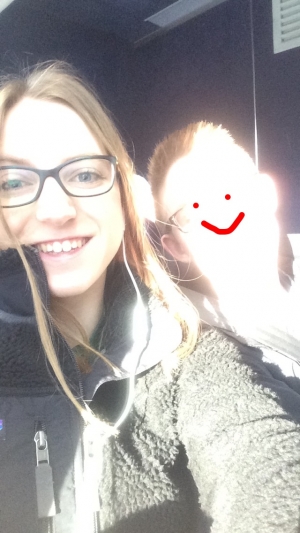 The Dartmouth Coach has two routes to and from Hanover and the Upper Valley: one connecting to Boston South Station and Logan Airport, and the other to New York City. The ride to or from Boston takes about three hours and the ride to or from New York City takes about six hours depending on traffic.
While you may not think of a bus ride as more than a means to get from point A to point B, to me the Coach ride is special. Whether you are coming to campus for the start of your freshman year or returning after a break, the Coach is the first moment that "Dartmouth" exists. The first moment that you and your fellow students are together. It's exciting—the people sitting two rows behind you might become your good friends in the upcoming term. Everyone is chatting and unstressed because class responsibilities have not yet begun. The Coach's lap around the green and final stop in front of the Hopkins Center is always full of anticipation for the upcoming rollercoaster term.
On the flip side, the Dartmouth coach also signifies escape and break. The feeling of sitting in the Coach driving away from campus is one of relief after a term of hard work. I've also sadly waved goodbye to a number of my friends as their coach pulled out of campus. I dropped my friend Michelle off at the coach at the end of freshman year. By luck, she happened to be on the same coach from Logan to welcome me when I came back this winter after my fall study abroad. We ecstatically swapped stories of our Spanish language study abroad programs for the whole three hours to Hanover.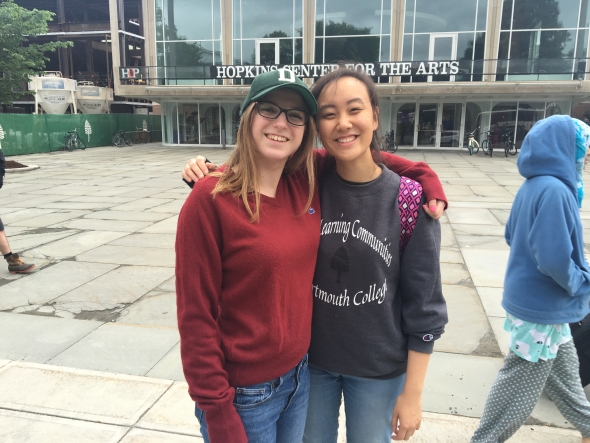 One of the nice things about the Boston route is that a purchased ticket is not tied to a specific time. This convenient if your flight comes in late and you need to take a later coach. It also comes in handy if you are me and sprint with luggage to the Hopkins center to take an hour earlier coach ride out of Hanover because UGA closing duties finished sooner than originally planned. 
I look forward to my next coach ride to campus for the spring term. Hopefully, I'll run into some of my friends, because I'll have new stories to share. And I hope to run into you, future '22 or perhaps '23, on the Dartmouth Coach in the next few years!