How to Do Tradition Right 101: Join the Marching Band
And now… the only band in the Ivy League that stores its freshmen in a pouch…
The Dartmouth College Marsupial Band!
Fall is football season, and that means it's time for Marching Band! We just played our first game of the season against Georgetown, which the football team cleared out with a final score of 41-0. Home game wins are especially gleeful for the marching band because it means we get to march through the library. This time we surprised many a hard-working '22 in the Tower room.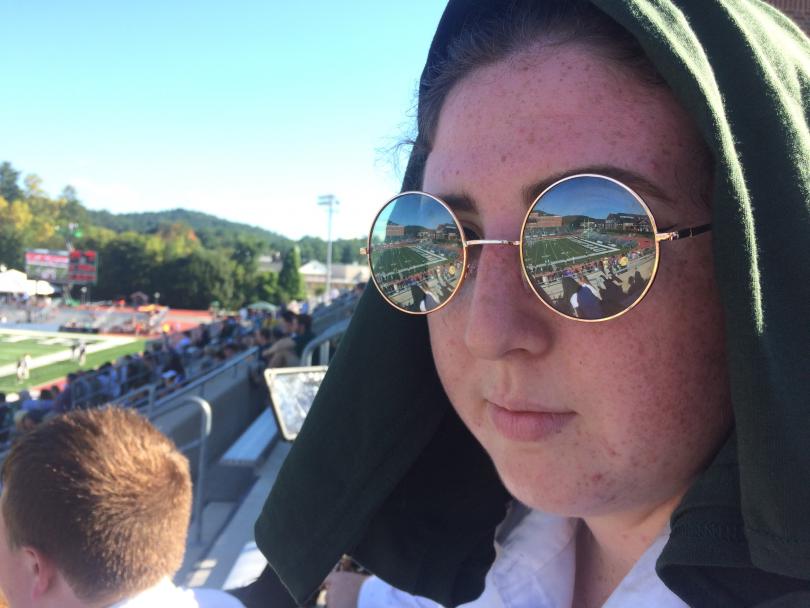 The Dartmouth College Marching Band (DCMB) has been the keeper of College tradition since its birth in 1889, which makes us the oldest marching band in the Ivy League. We are some of the few students on campus who know the Dartmouth Tunes, or 'DTs' as we call them, which are football fight songs that have been around for a very long time.
Now the DCMB may not be what you picture a marching band is. We, as well as a number of other marching bands in the Ivy League, are what is called a 'scatter band.' Because we are a small school, we do not have the number of people to march into large and complex shapes, so we simply scatter into formation during our shows while someone narrates over the loudspeaker. This allows us to have new short shows each week for pre-game and half-time in which we make fun of the opposing team. 
We attend one away game each fall season. If we are visiting Columbia, we make sure to travel to Times Square to sing the Alma Mater. Later in the term during homecoming, the band alumni come back to march with us!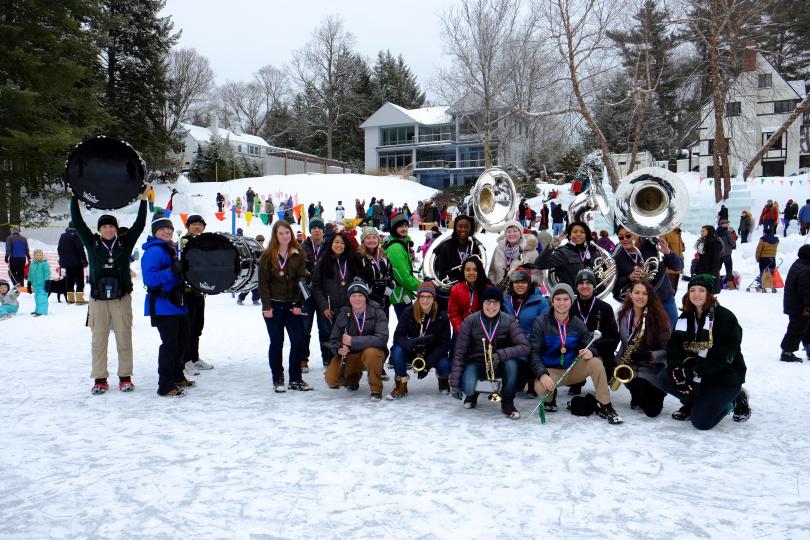 Once winter rolls around, we switch roles and turn into a pep band to support our basketball and ice hockey teams. I had never witnessed an ice hockey game before coming to Dartmouth, but let me tell you, they are quite exciting to watch. We form our own intramural hockey team called the 'Ugly Pucklings' each winter, and we always win*. During Winter Carnival we march on the frozen-over Occom Pond for the town of Hanover's Pond Party. Surprisingly, only one casualty, a dented sousaphone, has occurred in years past due to the slippery terrain.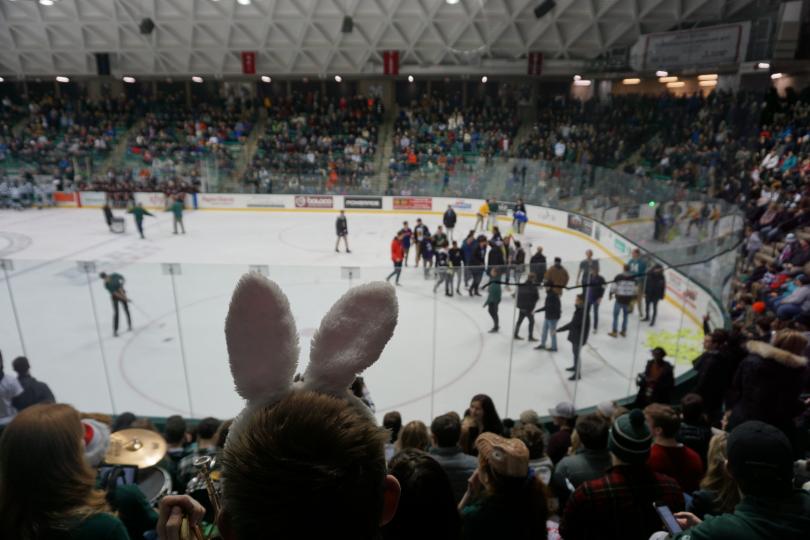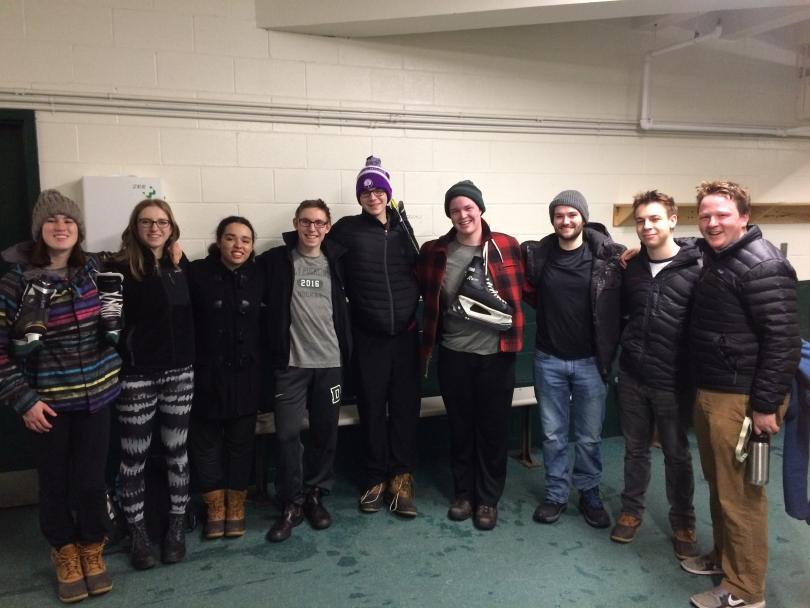 If you want to uphold tradition and make the best 'M' jokes the world has ever seen, hop on the bandwagon.
*The band always wins (but not actually during IM Hockey: we didn't win a single game last year).