« All Posts by this Blogger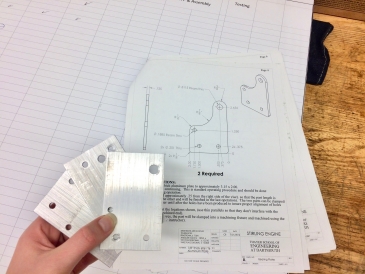 A Day in Isabel's Life: 19S Edition
9:00 AM 
It's always a challenge to get up on Mondays, but I manage.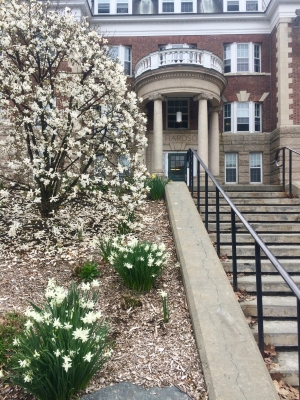 9:41 AM 
I walk by the most beautiful flowers as I make my way over to KAF (King Arthur Flour) in the library. Spring has come to Dartmouth! I get an iced coffee, veggie quiche, and a Caesar salad that will be my lunch. I love KAF. Then I head to Thayer, the engineering school.
10:10 - 11:15 AM 
Today in ENGS 71: Structural Analysis we are learning about the structural properties of wood. Our professor gives us several hand-outs on which we have tables for properties of different types and cuts of wood. We use these tables to design a roof system that will hold a particular live roof and snow load. Later this term we will use this knowledge to design structural systems for the tiny house that will be built at the Dartmouth Organic Farm.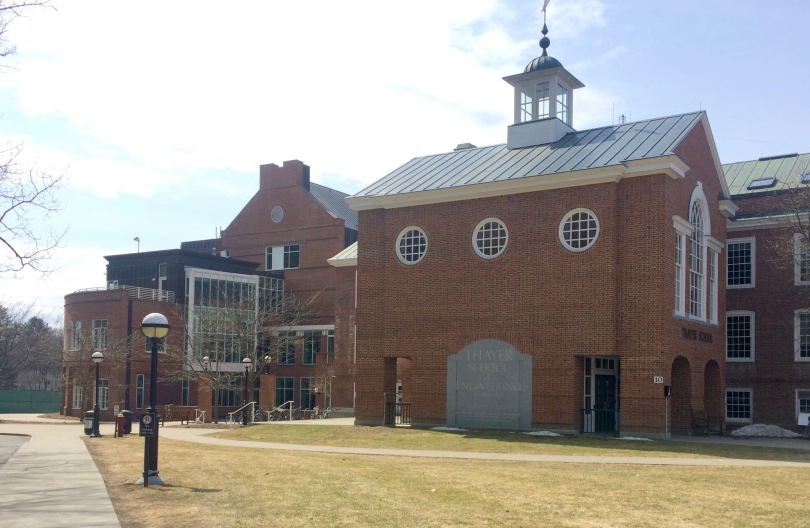 11:16 AM - 12:09 PM
I sit on one of the couches in Thayer atrium and snarf down my KAF salad while reading Go, Went, Gone for my Migration Stories course. 
12:10 - 2:00 PM
It's time to work in the machine shop for the ENGS 25 Stirling engine project! I use a program on the mill to cut the edges off my aluminum plates pictured below. Then the shop instructor teaches us how to use the lathe to make another part. It's fairly stressful because I don't want to mess up my part or break the machine, but also exciting because, after this class, I can actually call myself an "engineer".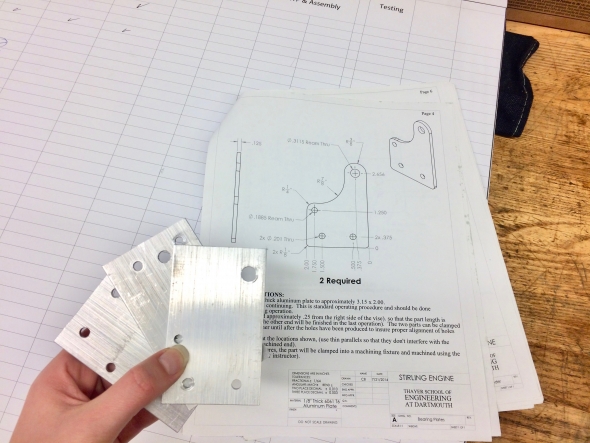 2:10 - 3:15 PM 
In ENGS 25: Thermodynamics we learn about exergy. Exergy helps describe the usefulness of work. I love the way it sounds. Exergy. Doesn't it have a nice ring to it?
3:30 - 6:25 PM
My Migration Stories class is a 3A, which means we have class only on Monday and Wednesday. Monday's class is very long but it is well suited to provide time for discussion and then a movie. Today we discuss Transit, a recently released film and then watch the documentary When Paul Came Over the Sea. 
7:00 PM
I see more lovely flowers, pictured below, next to South Fay as I walk to dinner.
8:00 PM - Bedtime 
I work on my engineering problem sets in the library until I am too tired to think. Having all three of my classes and my machine shop session all on one day makes Mondays very long. I get in bed, very excited for Tuesday because on Tuesday I have no class!