« All Posts by this Blogger
Course Selection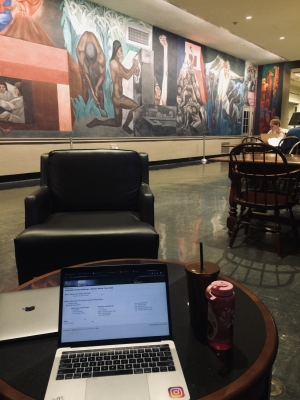 Course selection always creeps up on me faster than I want. It seems like we have barely gotten into fall term and now we have to choose classes for winter term! Choosing classes as a senior is bittersweet because I only have a few more before I graduate. 
Course selection at Dartmouth has three steps: course election, course changes, and add/drop. Course election occurs around week seven of the term prior. During this time you are allowed to elect three classes. A couple weeks later courses will 'come out' and you can see whether or not you got into the classes you originally wanted. Most courses have enrollment limits and are filled based on a priority system with senior majors having top priority for a class. 
The next day after courses 'come out' is a course change period where you can add and drop classes depending on if there are empty spots in the class. This course change period is open for a few days and then the system locks until the start of the term.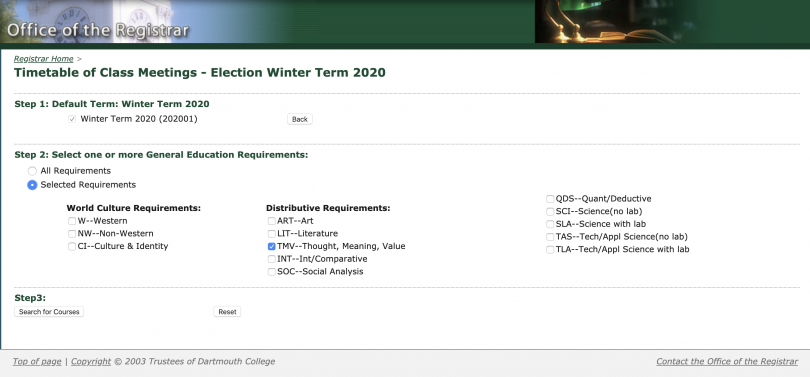 Once the term begins, the first week is another add/drop period. This allows you to shop for classes. My sophomore spring I ended up dropping a class and signing up for Spanish 40 instead on the last day of add/drop. After add/drop closes, students need instructor permission to switch or drop classes.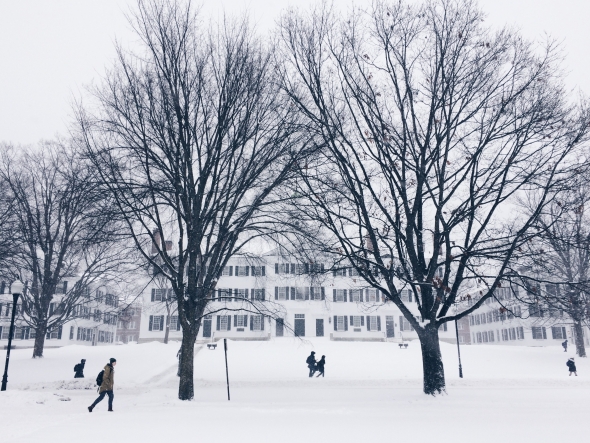 I enjoy asking friends about recommended courses, especially when it comes to distributive requirements. My last distributive requirement is my TMV (Systems and Traditions of Thought, Meaning, and Value) which includes a lot of philosophy and government classes. I asked my philosophy major friend for advice on which course to take and he was happy to tell me about all the different professors. 
Around course election time people commonly ask about good TAS (Technology or Applied Science) courses for non-majors. ASTR 1 (Exploration of the Solar System) is a common response.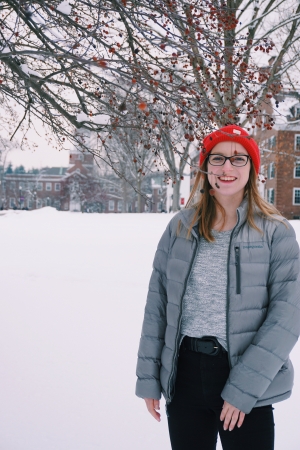 For this coming winter I am hoping to take Distributed Systems and Fields (ENGS 23), Industrial Ecology (ENGS 171), and Modern Architecture (ARTH 47.02). I am finishing my major classes this fall, so I am transitioning into Bachelor of Engineering (BE) courses as well as finishing my Spanish major and taking a few classes that I find interesting. 
People often say that winter is a good time to take difficult classes; with all the snow outside you will want to stay in and do work. While this is true, I am less excited about having a 9L in Thayer, which starts at 8:50 AM on Monday, Wednesday, and Friday. But I love the snow and I am excited to be on this winter to experience it once more!