« All Posts by this Blogger
Compost Tea - Humanitarian Engineering
This term I rejoined Dartmouth Humanitarian Engineering (DHE) after I had initially joined this past summer. As I mentioned before in my blog post about cleaning the DHE corner, DHE has three projects currently running: Mahjouba, Cots for the Upper Valley Haven, and Compost Tea, and I am on the Compost Tea team.
Compost Tea has been BUSY this term! We started doing soil testing in the greenhouse with compost tea solution, which included looking at nitrogen, phosphorus, and potassium levels in soil. We did this "N-P-K" testing on corn and tomato plants, as well as plain soil for a control.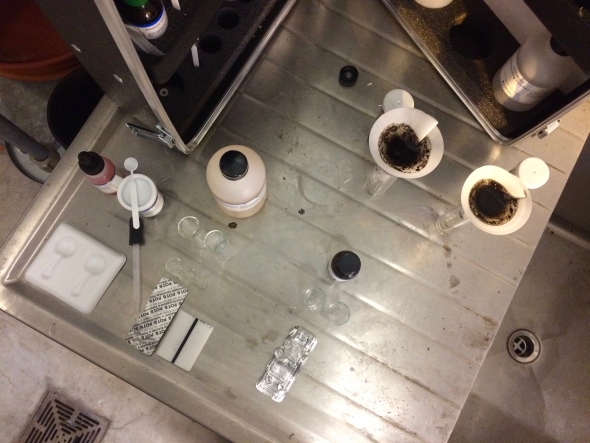 All of the plants have grown so tall over the past few weeks! Photo one of the slideshow is from when we repotted the plants at the end of April. The second photo is of those same tomato plants from the end of the spring term. We are hoping to get some edible tomatoes before most of us leave campus this summer.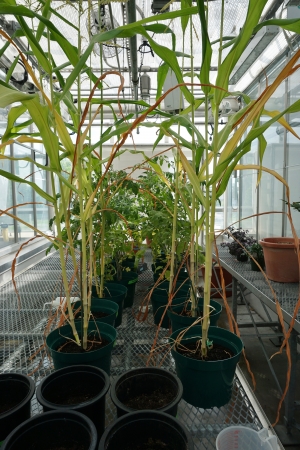 But in even bigger news, the Compost Tea team was selected to represent the US at the Global Grand Challenges Summit in London! For more information about the competition, click here.
I have also enjoyed soil testing because it has given me an excuse to go to the greenhouse and to explore the beautiful Life Sciences Center. The last picture in the slideshow above is a green roof on the third floor that I discovered for the first time when I was coming down from the greenhouse after soil testing one day. The second floor also has fun lights and cut-outs in the floor as you can see from the photo below.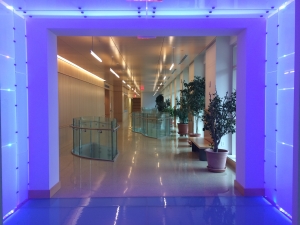 DHE is always looking forward: we recently assembled small compost tea systems for professors to test and we are looking into getting a patent on our device. This summer the '21s will be on campus for their sophomore summer so they will be running testing at the Organic Farm. I cannot wait to see how much the project has progressed when I come back in the fall.