« All Posts by this Blogger
Club Swim Ivies
There is nothing better than walking into Harvard territory as part of a large group wearing Dartmouth Club Swim shirts and crazy items of clothing known as flair. I recently visited Cambridge for my third Club Swim Ivies and the experience still fills me with glee.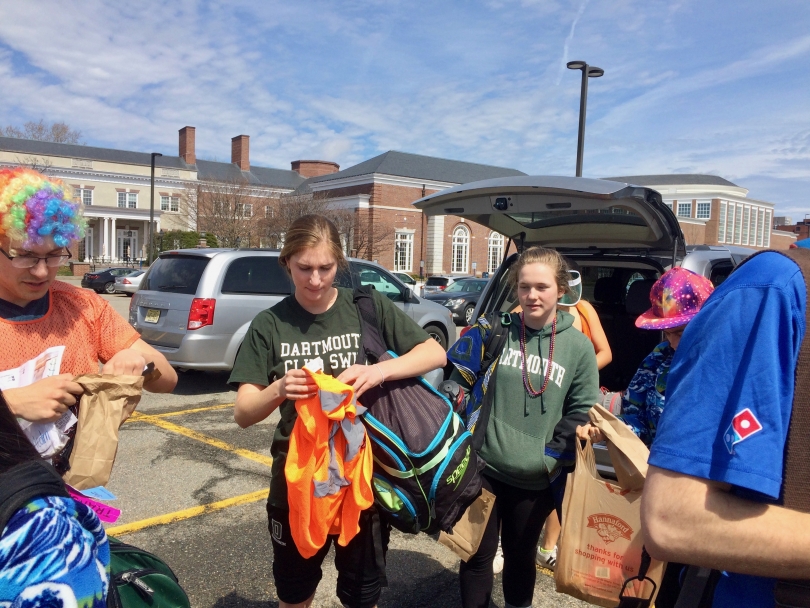 As I mentioned in my previous post on club swim, Ivies is one of my favorite spring term events. Ivies is short for Ivy League Championships, which means that at this particular meet we swim against other Ivy League schools. Not every Ivy comes, however, because of ease of travel. Thankfully for us, Harvard is a nice two hour drive away which makes the trip quite pleasant.
Ivies weekend begins Saturday morning with team breakfast at FoCo, our dining hall. Then we split up and jump in cars, some of which are rented through the Enterprise-Vox program. This program is very convenient; you can rent a car for Dartmouth-related activities if you are a college-approved driver, which saves you the hassle and high price of renting a car when you are less than 25 years old. Once we get to Cambridge we pile on flair, like duck hats and neon pinnies, before we walk to the pool.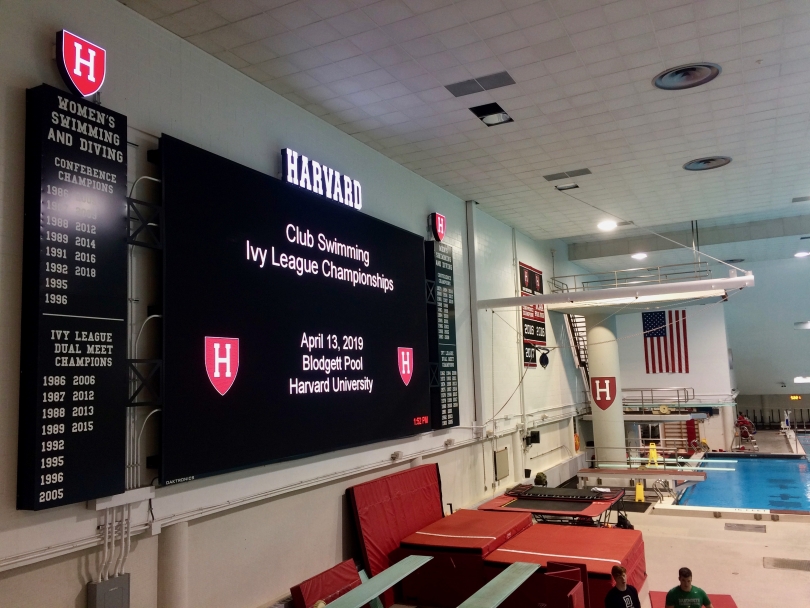 This year two recent alumni came to swim with us and a third came to cheer. We even had two of my fellow '20s on off-terms come to Cambridge for the weekend to compete with us at Ivies. Our team cheered hard and swam fast. Dartmouth got second place at the meet, which I believe is the best we've ever done!  After the meet the camaraderie continues with dinner in the Harvard Square area and then a mixer that Harvard puts on for all the swim teams who stay that Saturday evening.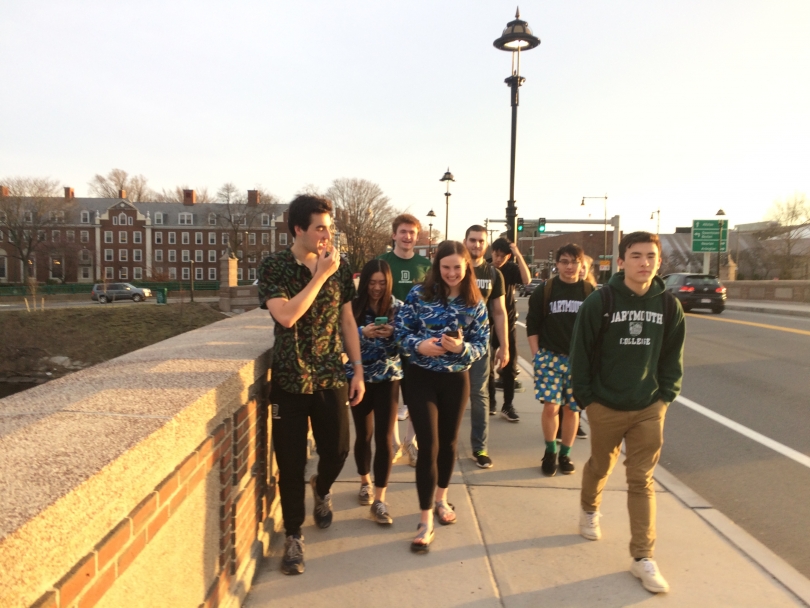 A usual occurrence for inter-Ivy events is for schools to host visiting schools. This year a few of us Dartmouth swimmers were hosted by Harvard, so I got stay with a Brown swimmer in a Harvard swimmer's dorm room. No airbnb fee for me! 
The shared experience of Ivies always brings our team together. Personally, I got to know the '22s a lot better through conversations during our car ride. Now I have at least five more people I can wave to! One of the '22s, Jason, commented that Dartmouth was so beautiful as we were pulling back into campus. Some of the novelty of the college experience has worn off now that my third year at Dartmouth is coming to a close, but Jason reminded me that I am truly lucky to go to school in Hanover, New Hampshire and to be a part of the best Club Swim team.