« All Posts by this Blogger
Best Campus Job: Undergraduate Advisor
As an Undergraduate Advisor (UGA), the few days before the beginning of the term are a sprint because I have to finish door decorations and bulletin boards before the rest of the student body arrives back on campus. During winter term, prep time is extra short—this year I only had two and a half days to make cute sweater name tags for my building, to put up bulletin boards, and to attend training sessions.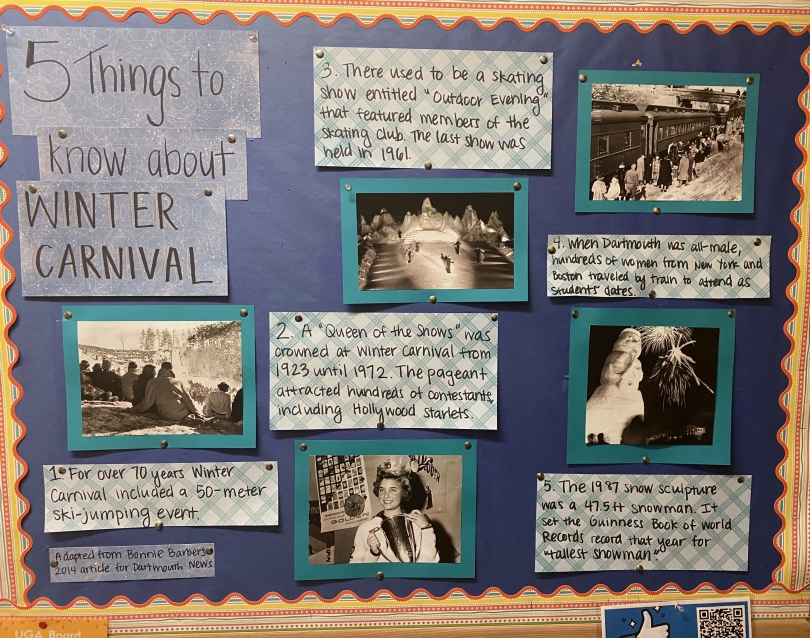 The Undergraduate Advisor role is similar to a Residential Assistant (RA) role at other universities. In contrast to being simply "dorm monitors," UGAs at Dartmouth are more focused on mentoring, forming community, and developing relationships with residents.
Transitioning into Dartmouth life as a freshman can be a daunting endeavor. Freshman UGAs are there to help you along the way, from signing up to classes to working out conflicts with your roommate. UGAs are heavily trained—we must be familiar with campus resources, title IX reporting, suicide prevention, dealing with bias incidents, how to hold you accountable for your hopefully few poor choices, and more.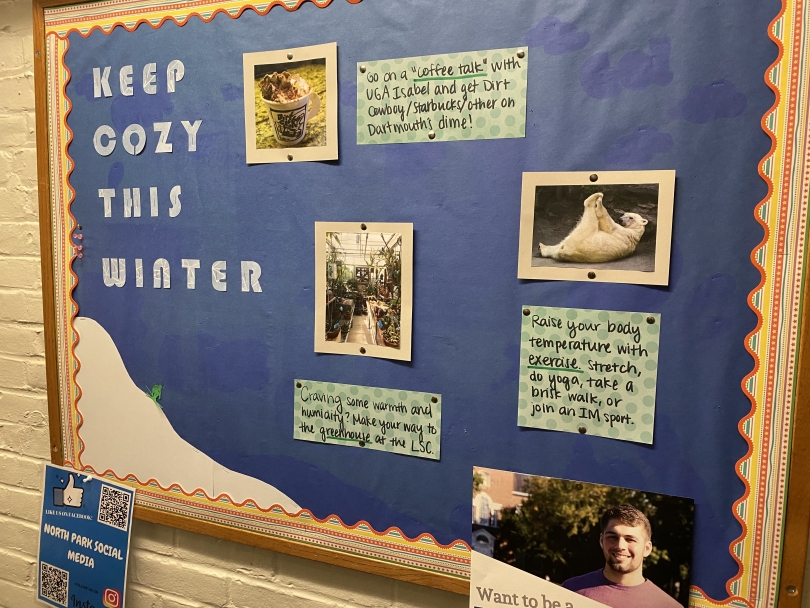 Being a UGA is one of the best campus jobs and I highly recommend it if you like to work with people. I have learned so much through my almost three years of being a UGA. I have become more understanding of others, learned how to navigate tricky conversations, and even increased my interviewing skills. 
Thanks to my UGA work, I feel like I have started the year off with a bang. I am looking forward to getting to know my residents better in 2020!