« All Posts by this Blogger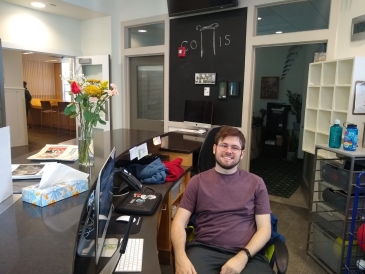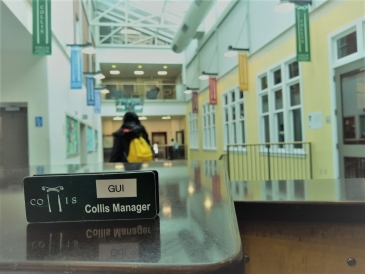 Working on Campus!
Studying is the most important part of college. However, it's not the only thing you can do with your time. I'm a big proponent of leisure: find clubs that interest you, participate in Greek life if you'd like, and hang out with the friends you'll definitely make here. Another thing you can do is get a job. These can provide income, increase cooperation with others, build other job-related skills, or simply allow you to meet some new people. If that is of interest to you, I'll get you in the scoop of how to get well employed!
Some jobs you find through email. That was the case for me with this job (yes, dear reader, my employment is writing for you!). When I read the email from Admissions, I instantly knew I wanted to work with the blog. I missed having a good source of information on what student life was like when I applied, and I wanted to be that source. After interviews and a few forms, I got in and never looked back. If you see a position where you think you'd fit, apply for it. There is nothing like feeling a sense of purpose on Campus and doing something you really like!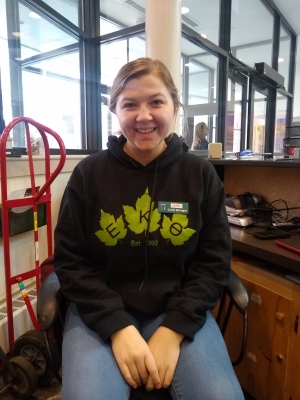 Of course, you can find positions other ways. A big one is our JobSync, a website were positions get frequently posted. From there, you can apply to many different services: Dining Services, where you can work with cleaning or front desk sales at one of the many snack bars or Novack café; Housing, where you can become a UGA (take care of a residential floor) or work in office, among other positions; or the Collis center, where I got my most recent job as a Manager. I tend to the front desk, do rounds, keep everything running tidy and smooth. It fits greatly with me, being a very talkative, detail-oriented fellow!
What if you get a job? Well, if you're a foreigner like me, you'll have to fill an I-9 form, file it, and eventually acquire a Social Security Number.  Also, be aware you can work a max of 20 hours per week, across all jobs. These are things you'll grow accustomed to. Other than that, just show up to your first day and enjoy! And please, be kind to your supervisor. They work their hardest so you can have an experience that is healthy, harmonious with your academic experience, while also being productive.