« All Posts by this Blogger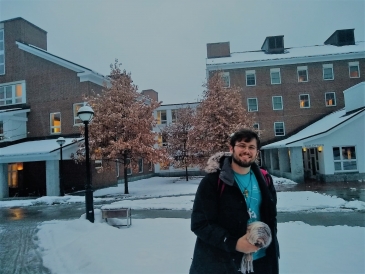 Why I love McLaughlin, and why you will too
David T. McLaughlin was Dartmouth's 14th President. He is remembered for taking our school to the forefront of liberal education, and his name was immortalized when the McLaughlin Cluster was named after him. The cluster consists of dorms Berry, Rauner and Bildner to the east and Goldstein, Thomas and Byrne II to the west. It houses 342 undergraduates, distributed between the various Living Learning Communities. LLCs, as we call them, are gatherings of students who have a common interest- entrepreneurship, gender issues, humanities, languages, and many others- and therefore participate in special programming and live together in a floor. Although most LLCs are in McLaughlin, some have their own houses. You can read about the Chinese Language House in another post of mine. I am a member of the Entrepreneurship LLC, located in the third floor of Rauner and Bildner. Today, I will tell you two of the many reasons that make me love this cluster. Who knows, maybe they will encourage you to come live here too!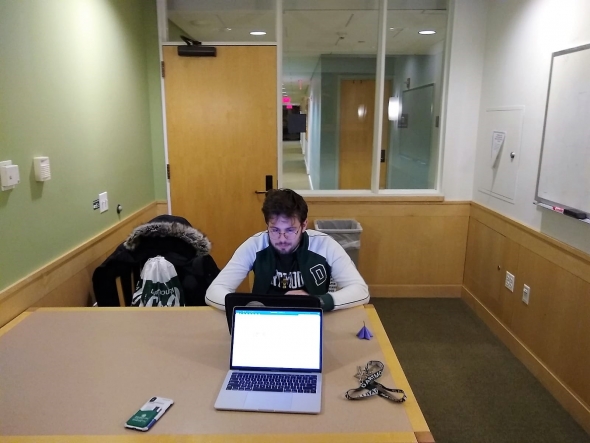 Passion
After coming back from class, I take the elevator up to the third floor. Inside, I talk with students from the Humanities LLC and the Thought Project. They tell me about the events they took part in during the week, involving deep discussion and thought-provoking questioning.  The elevators doors open, I say goodbye and step into my floor, making my way to one of the study rooms. It is spacious, with many niche places to study. Friends of mine from all over the cluster are there: we enjoy coming here together. This way, we can combine fun and study into a single section- talk about optimization. This is what my afternoons look like, and you can see why I love to be in this community. The people who live here are passionate for good debate and good fun. I made most of my friends here, for they are friendly and easygoing. Maybe it's because we know those around us have interesting passions and experiences, encouraging socialization. Whatever it is, the feeling of community I get here is unparalleled.
Infrastructure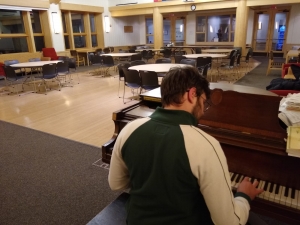 McLaughlin is the most recent dorm building in Dartmouth, and it is but a small walk from the Green. The cluster is home to Occom Commons, an expansive common room which hosts lots of events and LLC meetings (and has a sweet piano). Each floor has plenty of study and common rooms to make use of during the term. The snack bar is also open every night for munchies. The dorm rooms are mostly two room doubles, with some one room doubles and singles.  The modern architecture and design make this cluster a dream to live in, a singular experience in Dartmouth and beyond.
If you like what you read, I deeply encourage you to visit the LLC page and see if any of them catches your eye. Who knows, maybe you will find yorself applying to one next year to enjoy not only McLaughlin, but especially the unique experience they offer!