« All Posts by this Blogger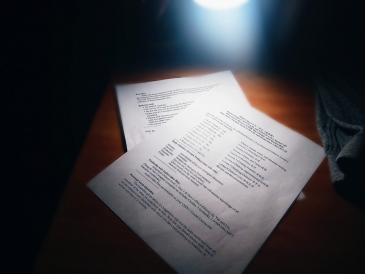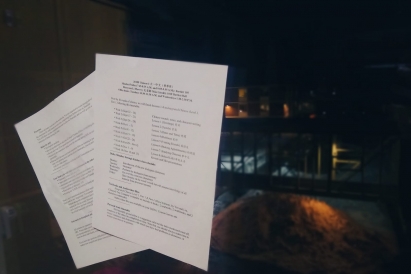 What's in a Syllabus?
What IS in a syllabus? It's a small document containing all you need to know about a class. In just a few hundred words, ten weeks are described to great detail. Grades, attendance, readings… There is a LOT in a syllabus! And I want to bring you a glimpse of my favorite ones!
You probably had syllabi in High School – but did you ever pay much attention to them? Dartmouth students often e-mail professors for a course's syllabus to help choose their classes. If you are curious about any classes you see in the course catalog, please e-mail the listed professor! They will surely be overjoyed to provide you with information on the course! I for one will list two courses I chose because of their syllabi: Chinese 1 and my Writing Seminar.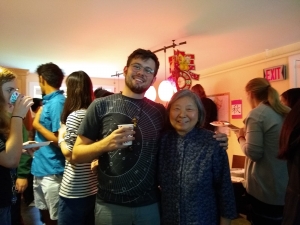 Chinese 1 is a curious syllabus. Mao Lao Shi, the class professor, has been teaching the course for a very long time (other Chinese professors say she pretty much started the Chinese program at Dartmouth!). Her syllabus reflects it: a detailed study program, with a test every day (Mao Lao Shi says this guarantees we study every day. She is right.) and suggestions on how to go through the book. The part that caught my attention the most when 'shopping' for classes, as we say here, was the grading system. It included 5% for 'keeping Mao Lao Shi's spirits up.' She told us this was included in the syllabus many years ago because she wants this class to be a happy space. That got me hooked: isn't it the cutest thing in the world? That's how a class should be!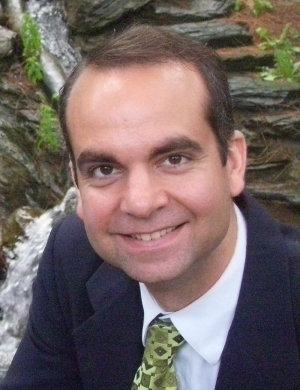 A Writing Seminar is a freshman's second experience with academic writing, right after they take Writing 5. The two courses are designed to give incoming students a grasp of the basics of college-level writing. Therefore, it is important to find the best fit for you. I knew David Rezvani's class was the right one for me as soon as I laid eyes on his Syllabus the first day of class. The class is on 'Asian Conflict and Cooperation.' Plenty of interesting readings, ranging from Taiwan to Mindanao, from Hong Kong to Kashmir. This all quickly caught my attention, and so did the opportunity to discuss the readings with other students. This would be done through short posts on a shared Wordpress blog. The interaction I get with my classmates, stemming from discussing interesting topics, makes this class a dream come true. And the syllabus told me exactly what to expect!

I have to say this again: ask professors about their classes. Their syllabi and their personal remarks will help you immensely. Knowing what to expect from a class is hard, but reading into the syllabus is a great first step! With such a variety of classes across the liberal arts, any help choosing the best fit for you is welcome!