« All Posts by this Blogger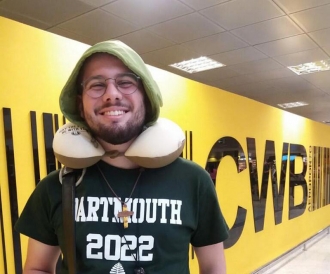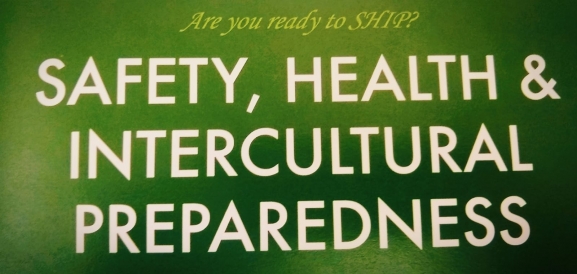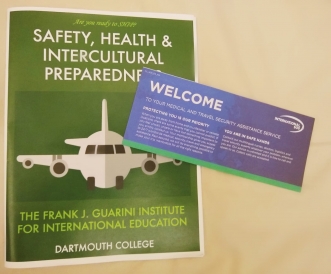 What to Expect When You are Expecting (To Go Abroad!)
Even a seasoned traveler like myself (see picture) can feel insecure about studying abroad!
Okay, going abroad. Familiarizing with a new culture, being far away from most people you've gotten close to – including your family. It is not easy, but as someone who has, in a sense, been studying abroad for almost a year now, I can tell you it is worth it. The opportunities for learning, for cultural awareness, for new friends, for honing social skills, for developing a sense for the whole world, that is all unique and waiting for you in a study abroad experience. Are you sold on them yet? If so, let me tell you how Dartmouth offers you a complete platform of support on the difficult transition to another land.
Since I am going to China for a language study abroad (LSA+) next fall, I am required to attend a number of meetings before I leave. First, I'll have two meetings with Professor Zhang, the program coordinator in Beijing. In these meetings, one of which is one-on-one, Professor Zhang will clarify our itinerary in China, help us understand the inner workings of our host university, Beijing Normal, and introduce us to Beijing's unique city culture. All these events help us feel safer and familiarized with space we will inhabit for 10 weeks, which I consider fundamental for studying abroad.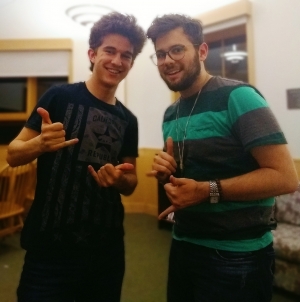 Another part of the foundation building is a Dick's House consultation. Dick's House provides basic medical services to current students, and this extends to those going abroad. During my consultation, a medical provider first went over the vaccines recommended for those living in China, and I got a prescription for a couple of shots. Next, I got prescribed a basic medication kit for emergencies, and medication to help me adapt to higher terrain since my program takes a hike through Tibet (stay tuned next Fall for posts on that!).

The last part of our program preparation is a Guarini Institute (internationalization department) meeting on safety and security while abroad. We met with reps from the Student Wellness Center, Dick's House, and a current student who has gone abroad before, and the meeting covered topics from street safety to sexual safety. It also covered monetary concerns, health coverage, and all the other topics you don't think about when planning your study abroad, but really should. It only lasted an hour and a half, but I feel like I learned a lot and feel a lot safer about arriving in Beijing and establishing myself there.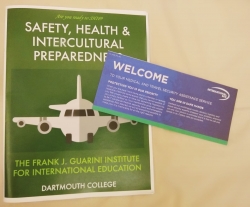 I may have an edge over someone who has not gone abroad yet, but I can say that these meetings were lifesavers. The foundation Dartmouth provides when going abroad proves that the community here travels with us wherever we may roam. I am very grateful for this since now I am not only feeling excited about going abroad, I am also feeling safe about the experience as well.