« All Posts by this Blogger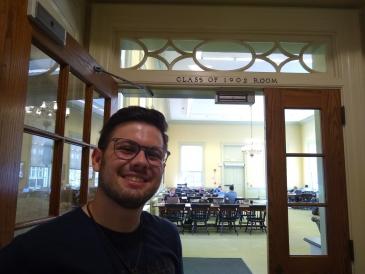 Old room, Old books, New face!
I write this introduction to you from an old-looking room, called "Class of 1902 Student Commons," sitting by two new friends. One of them is emailing his Turkish grandmother, the other is chilling by his computer. Then there is me. I am a Brazilian international student that could not believe he would ever get into any American institution—not even in his wildest dreams. Yet, he sits by peers in the ancient halls of one of the most prestigious colleges in the world, feeling anxious about his first post.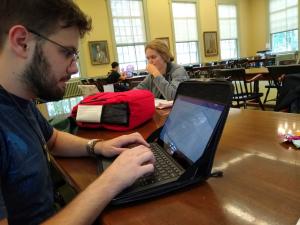 Some things about this incredulous boy: I was raised in southern Brazil and studied at a Catholic school. My school had no APs, IBs, or any other academic buzzwords you would associate with higher education. However, even without extra classes, I was not discouraged: I participated in everything from junior companies to dancing, and from Model UN conferences to soccer (yes, I do adhere to the Brazilian stereotype). The thing is, I was not awesome at most of those things. I am the worst dancer, but I dance all the time. I am an average athlete, but I try my best. And that's one of the main reasons Dartmouth was my top pick: here I'm free to experiment with new classes and activities, without the need to be the best as soon as I start, or at all. See, I learned that you do not need to be The Guy to get into an Ivy League school; you need to be passionate. Passionate about learning, about innovating, about failing and picking yourself up. What really got me into this 1902 room with my new friends was not strictly an achievement. It was the full picture: creativity, kindness, interests and, most important of all, my love for the purpose and mission of this green institution, which I hope shines through my new, amazing job with the admissions office!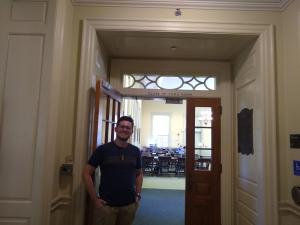 Academically, my interests are engineering, astronomy, and history. As you can see, I'm very undecided about my major. Also, if you see me around campus, or in the Entrepeneurship LLC, my new home, PLEASE greet me; you might realize that not every student here is the same, and that's why there are so many lovers of this College. On that loving note, I feel my calling here is experimenting and doing my best everywhere I roam. Through my blog posts, I'll try to highlight how each experience made me feel so you know what to expect when you, as I did, make the right decision and come join the Dartmouth family!

Tune in next week my friends! We have a journey ahead of us.

Gui '22