« All Posts by this Blogger
A New Beginning in Beijing!
How's school going? For me, it's quite a special back-to-school. That's because I am not returning to Hanover this fall. No, I call Beijing Normal University my home. Situated on the other side of the globe, Beijing Normal University (北京师范大学) is an elite Chinese institution with a long-standing partnership with Dartmouth.
Every year, two Dartmouth foreign study programs occur here. I am a part of the Language Study Abroad Plus (the LSA+). That means I take three language credits while here. We have classes every morning, and in the afternoon on Mondays and Wednesdays. There is a dictation every day and a test on Friday. The rhythm is demanding, but it must be. Learning a new language in such a short span of time is not for everyone. That's why we study almost all day, with the hunger for knowledge and a proactiveness that mark the Dartmouth student. I find it's worth it, though. After just two short weeks here, I can already order food and maintain conversations with Beijing Normal University students. It's all about the small victories!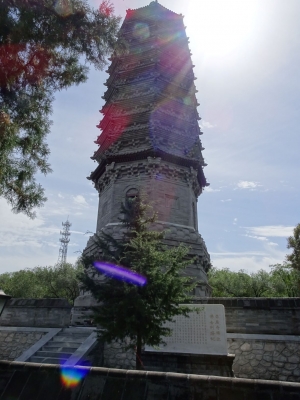 The more interesting parts of the program, though, are the cultural activities. We started the past week by visiting a Buddhist temple on the outskirts of Beijing. The architecture was breathtaking, and so was the spirituality. The temple's claim to fame, however, is its numerous stone Sutras. Written upon thousands of tablets of stone are the historical tenants of Buddhism, a physical manifestation of its history and culture. On Wednesday, we watched an acrobatics performance. The flexibility and ability of the performers was unmatched. I just can't find a way to put it into words, and I wasn't able to record it, so I guess you'll just have to come here and see for yourself!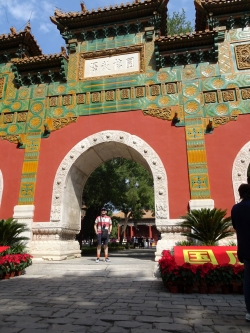 This Saturday, we visited the Imperial Confucian College (Guozijian). It is marginally older than Dartmouth. By around 400 years. So… quite old. There, many generations of China's top scholars graduated under the guiding light of Confucian philosophy. Its luxurious halls, expansive classrooms and mesmerizing campus brought me back to the time when scholars roamed this campus. China has a way of doing this to you: in between all the modernity, there are pockets of such vivid memories of the past. I believe it's this unique mix of new and traditional that is making me love this country more and more.

This week went by fast as lightning, so stick with me and don't miss my updates on this trip. There's a lot still on my plate! For now, I must sleep, as I write this right before bed. So good night, or good morning, depending on where you are! See you soon!