« All Posts by this Blogger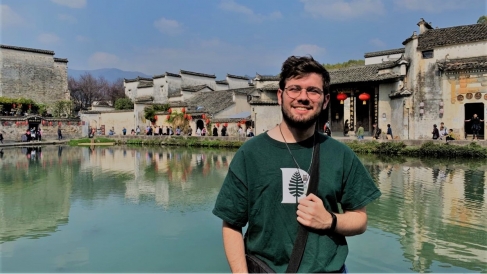 Leading in CS
Computer Science 1 is a class you'll most likely take if you come to Dartmouth. Data says over half of all Dartmouth undergraduates take the class at some point. And for good reason: it's both extremely fun and extremely useful! You will be hard pressed to find a degree that could not profit from computing skills. It's the age of computers, the new millennium, the machine civilization! However, CS1 also has the reputation of being a hard class. This term, I took the position of a Section Leader for CS1 in the hopes of making the experience easier for the more than two hundred students currently enrolled in it.
Section Leaders are in charge of conducting one weekly section, as well as office hours. The section consists of a small group of 4-6 students. The section leader organizes a one-hour meeting with them each week. During the meeting, students go through an exercise sheet, and can ask the leader questions at any time. At the end of the section, the leader goes through solutions to the questions and answers any other questions students may have on course material. Office hours are a time where the section leader makes themselves available for any student enrolled in the class to ask questions. These are used either to clarify concepts brought up in class or to seek for help on the many assignments students must complete during the course.
I took CS1 back in Spring 2019, a year ago. And I can't imagine CS1 without section leaders. My leader, Erika, helped me understand many concepts in CS; the exercises we went through in class also proved invaluable to me moving forward in my Computer Science learning. That's why I'm very happy to have become one of the many section leaders working so that Dartmouth Students can get the most out of this amazing class. Taking (being a Teaching Assistant) and section leading opportunities are available on all departments. If you excel in classes, I am sure you will score some offers of your own! And I do advise that you take those opportunities. They are an awesome opportunity both to connect with prior content you learned and with fellow students!
Wishing you all the best,
Gui '22