« All Posts by this Blogger
Laurel's "Why Dartmouth!"
The ultimate reason that I chose to attend Dartmouth was not for its challenging academics, but for its feeling of home. I lived about 30 minutes south of Hanover until I was 12 years old, and my grandmother has lived in Hanover since she was a young woman. My family would visit her almost every weekend, and those trips to Hanover were often filled with walks around the Green, shows at the Hopkins Center, and visits to the Hood Museum of Art. Before I became a student here, my perception of Dartmouth was inherently linked to warm and comforting thoughts of my family. I moved away to Oklahoma for middle and high school, but my love for the Northeast never waivered. I missed the infinite shades of green in spring, the dream-like snowy winters, the warm summer rain showers, and the autumn foliage that becomes more beautiful each day. 
When I got the opportunity to visit Dartmouth's campus, I was overwhelmed with feelings of warmth and belonging. It was like visiting your old 4th grade classroom so many years later and being flooded with the memories of your favorite teacher and your best friends. When I was young, I did not think of Dartmouth as a prestigious, Ivy League school. I thought of it as the setting for adventures I took with my family. So when I arrived for freshman year, it did not feel like I was leaving my life behind me. It felt like I was finally coming home.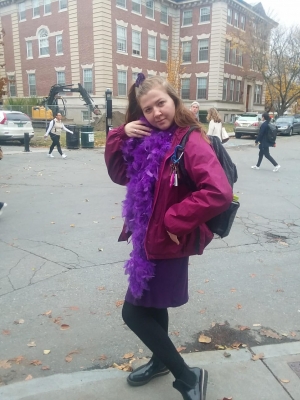 I will admit that being away from campus right now has only increased my sentimentality towards the school. I can't wait for the day when I step back onto the Green, and experience that flood of emotions all over again. Only this time, it won't just be memories with my family. The Hood will remind me not only of the Family Day event where I made my own rainstick, but also of my sorority sister who curated an entire exhibit as part of her study of art. The greenhouse in the Life Sciences Center will make me think of searching for the best flowers to paint with my grandmother, but it is also my favorite study spot in the winter because it is always warm and gets tons of sunlight. Dartmouth has become this web where I can connect my favorite memories of family and friends wherever I go on campus. One of the advantages of having a small campus is that I can bring to mind something meaningful that happened at almost any spot you could name. During my time at Dartmouth, I have managed to fill every inch of this campus with happy thoughts and memories, and I am sure you will experience the same.