« All Posts by this Blogger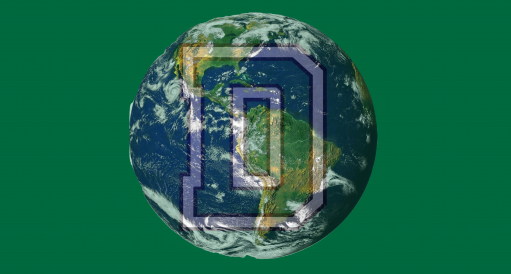 It's a small college, after all
My high school graduating class had 140 students – the largest in my school's history! By most metrics, this was a tiny class. However, to me, it was enormous. I don't think I ever had a real conversation with everyone! Sure, I knew their names, but that is hardly an accomplishment.
It is likely that your first experience at Dartmouth will have roughly that many people; a Trips section is around one hundred freshmen + the upperclassmen organizers. You will soon realize how many amazing people that is. Endless conversations, introduction after introduction. I doubt you'll feel like you know everyone by the time you move on to orientation!
However, come orientation, you'll realize a strange phenomenon. When you go out for lunch, you'll often find yourself hailing people who you don't even quite remember meeting. Maybe you'll even sit down with those people for a meal and have a great conversation, as if you were old friends. Of course, you will soon form your own friend group. However, this sense of community cast upon you from the very first experience you have at Dartmouth will make sure that the campus never feels empty.
At the same time, the campus never feels monotonous. First and foremost, the D-Plan makes sure that people are always cycling in and out of campus. As some leave, some come in, refreshing the pool of friends you can make. Second, there are plenty of social groups you can join to make new friends, most of them centered around a skill, but not all. A musician? Join Dartmouth Symphony Orchestra, Dartmouth Chamber Orchestra, Wind Ensemble, Barbary Coast or Marching Band (Please! No skill necessary!). Maybe you're a singer, and you can look into Gospel Choir or acapella groups. Athletes have club sports, and there are plenty of opportunities in theater, journalism, research… Greek Life (fraternities and sororities) are also a good pick after your freshman year, if you find one that fits you. Getting selected to a Greek space means the people who inhabit it liked you and identified with you, so they are probably great candidates for friends!
As you can see, Dartmouth is a great mix of small enough that you'll always come across friendly faces and large enough it never gets boring. It's all about how you want to live your own experience.