« All Posts by this Blogger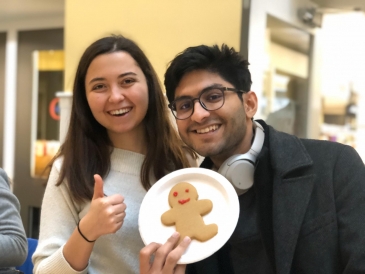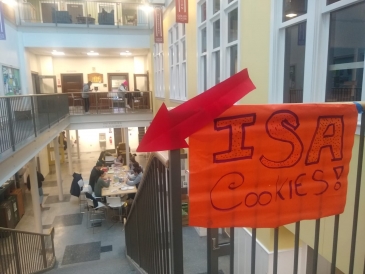 Internationals and Cookies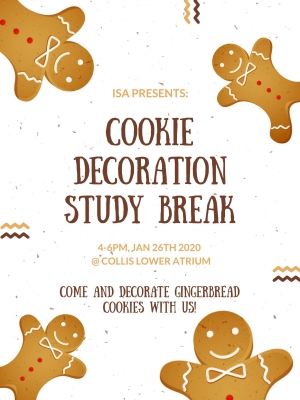 Student clubs are the aspect of Dartmouth's student life I love the most. The opportunity to explore your interests is simply enchanting. Last week, I had an awesome time with fellow international students, and I want to tell you all about the process of planning this event!
First step: brainstorming. My fellow social chair of the International Student Association (ISA) and I get together at the library every week and try to come up with an awesome event idea, about two weeks before we actually do the event. This allows ourselves enough time to plan and buy necessary supplies. For this week, we thought of a cookie decorating event; despite Christmas being long gone, it is still a lot of fun to enjoy the snowy background, get warm inside and do something fun, right?
We had a winner idea. What then? Research. Going online to Amazon and Walmart, and searching for the necessary supplies. We ended up finding some nice packaged cookie decorating kits online, and soon we had written a budget to be submitted to the College. The ISA is a COSO organization, which is to say we are governed by the Collis Center's Student Office. Collis holds a meeting every Wednesday to evaluate budgets, and sure enough Wednesday we were there and defended our budget. After we got approved and received the funds, off we went to buy our supplies.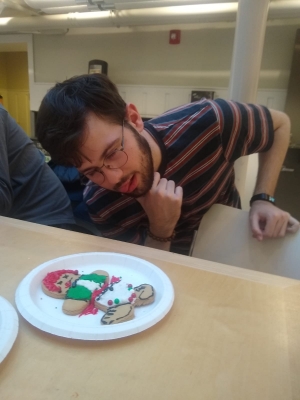 Next came a week of waiting. We prepared a small banner to put by the Collis stairs, so people knew where to find us, and reserved a nice space at the Collis center. Come the day of the event, we brought the cookie boxes down and did one last marketing run by sending the event information to our friends one more time. Then came event time! It was a lot of fun and displayed the creativity of our students. I didn't even want to eat those cookies, that's how incredible they looked!
I love the feeling of accomplishment you get when an event comes through. From Oscars night to ice skating, we still have a lot planned for this term, and I am absolutely positive it's going to be a blast!