« All Posts by this Blogger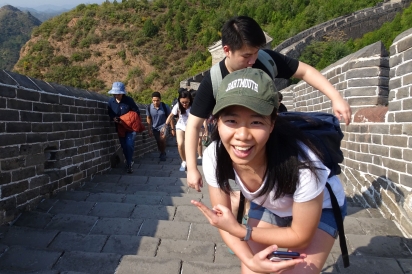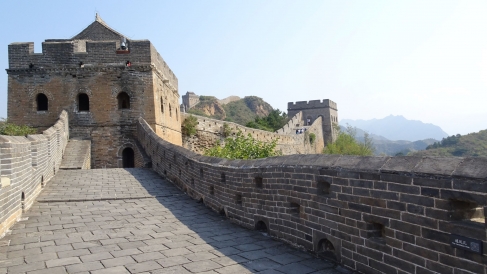 The Great Wall is Very Great
How long is the Great Wall? Pretty long, as it turns out! This week we got some group time as we made our way through the snaking paths of the Great Wall of China.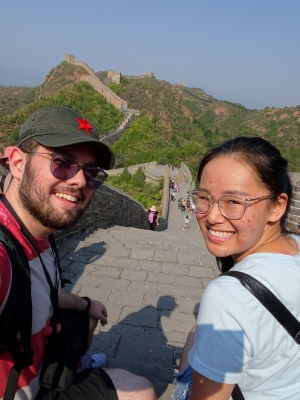 There are 21 students in the LSA+ Beijing, coming from all kinds of backgrounds. Most are '22s, but we do have people from other classes. Coming to Beijing, I knew perhaps five or six of those 21. That made me fearful that I would find it hard to fit in. However, I am glad to announce that was not the case. From the first day, we have been a tight-knit group (perhaps motivated by our distance from home and collective fear of speaking Chinese with strangers). Or perhaps we are all amazing people who love each other. I think it's a mix of both. The fact of the matter is, we have played Uno, gone shopping, had lunch together almost every day...I have a total of zero complaints, and I have made so many friends you wouldn't believe it.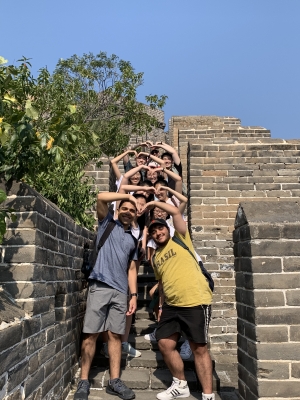 Taking the great journey to the Great Wall (over two hours by bus!), we had some good time to talk. On the bus, we only speak in Chinese, which makes these trips great opportunities to practice. I particularly love talking to my classmates who are a level above me, since their vocabulary is expansive. Even though I feel my Chinese speaking abilities are most similar to those of a small child, I know I can learn a lot from my friends. 
Getting to the Wall, we had a blast. There was almost no one there since this part of the Wall is far from Beijing. It was a truly unique experience. We divided into two groups and made our way through the steep pathways and treacherous towers built around the Ming Dynasty. I haggled for a postcard in a small gift shop (in Chinese!) and took so many amazing pictures. Even though the heat was great and the bugs were many, we all agreed this was our best trip yet.
I had a blast with my classmates; they make every day of my LSA+ better. I am excited for the next two months with them, and I can assure you every single foreign study program has a class as amazing as mine.