« All Posts by this Blogger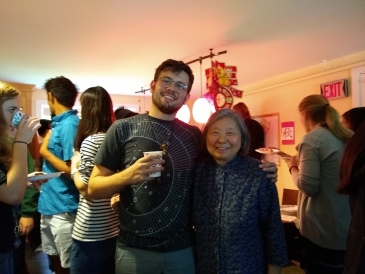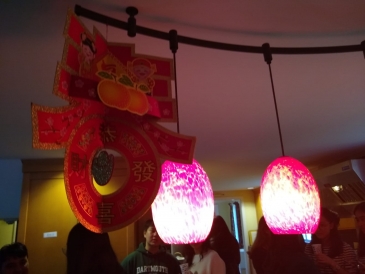 Fly Me to the Moon (Festival)
This week, I got to attend the Chinese Moon Festival right here at Dartmouth! Join me as I explore tradition and attempt to speak coherent Chinese.
Attracting Chinese language students, native speakers, and Chinese Professors, the Chinese Moon Festival held at Dartmouth coincided almost perfectly with the one held in China. That is because this festivity, marking mid-Fall, is held on the 15th day of the 8th month of the lunar calendar, with a full moon. It fell on September 24th, but we celebrated it here at Dartmouth on the 27th because of scheduling conflicts. Nonetheless, our festival had the red and gold lanterns typically associated with the festival, dragons alluding to the Dragon Dance in Shanghai, and all the fun a celebration should have. In the title picture, you can see Máo lǎoshī, Professor Mowry, my incredible Chinese language professor. I am taking Chinese 1, Introductory Chinese, and I cannot imagine learning from anyone else. Mowry is patient, warm, and truly cares for us. I love going to her office hours - when I visit her I can talk not just about academics, but also about life itself. All love to you Máo lǎoshī, wǒ ài nǐ <3
The Chinese Language House is one of the many Living Learning Communities (LLCs) on campus. The one I currently live in focuses on entrepeneurship, hence the name Entrepeneurship LLC. The Chinese Language House celebrates Asian culture and Chinese language. They hold a lot of fun events during the year, such as the Moon Festival, and if you live in a community you have firsthand access to them! I also find that you build a strong connection with your neighbors in an LLC, since you have a common interest right from the start.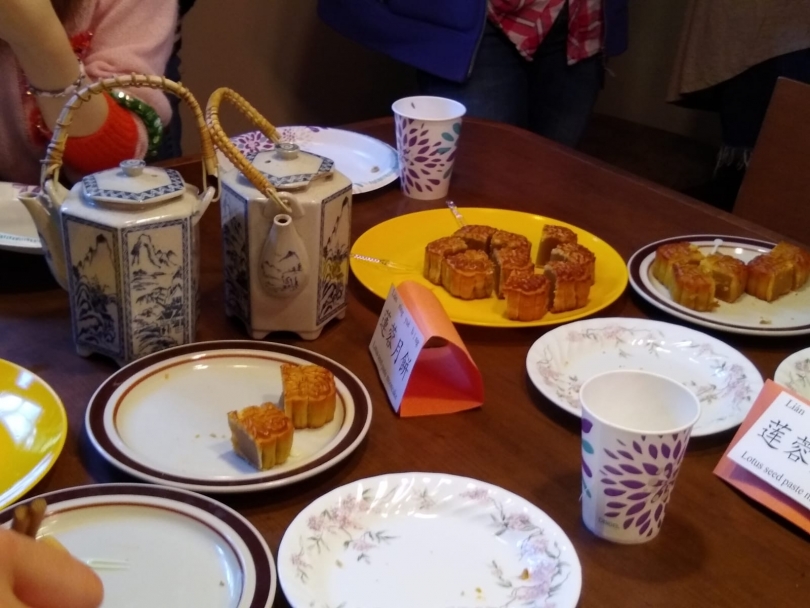 I saved the best for last. How can we have a party without food? Forget socializing, getting to know a new culture and also practicing a new language (which I really appreciate), I want food. Internationalization, what's that?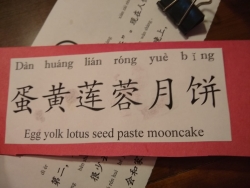 Ok, jokes aside, those things were much more important than food, but food is culture, so it's in there somewhere. Now, take a minute of your day to get to know mooncakes. These small pastries have dough like that of a pie. Their filling varies a lot. The ones I had were filled with lotus seed paste and egg yolk. It is truly a blessing to the taste buds: if you get the chance to eat 100, don't even think, just do; they are seriously worth a trip to Beijing. Combined with Jasmine tea, a strong-scented and bitter tasting tea which I hear is very popular in China, it just becomes another treat Dartmouth sent my way thus far.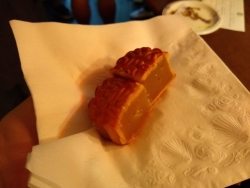 As you can see, this campus is a wonderful place to familiarize yourself with many cultures. We talk a lot about how the D-Plan allows you to experience the world, but there is a lot to experience right here in Hanover too! This small town can hold an entire world, as I am learning more and more!
See you guys soon,
Gui