« All Posts by this Blogger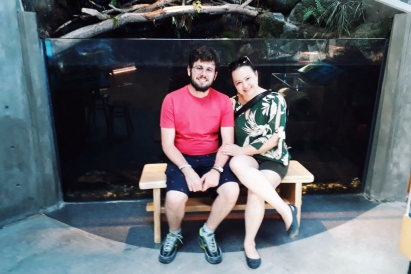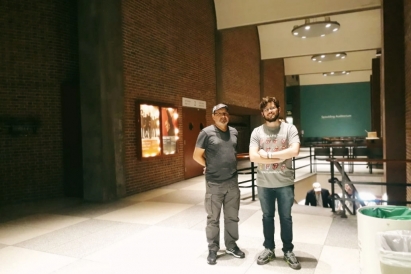 Family Matters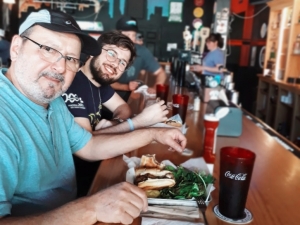 When I first came to Dartmouth, start of Fall term, my grandfather did not come with me. The mission of helping me settle in fell to my mother and grandmother. I know that since then, my grandpa has been dying to get to know the place I now call home. And this summer interim, he finally had the chance!

              There was a lot of preparation, of course. Many hours of online English learning. Planning and booking hotels. A long trip from Brazil to Boston. A late-night drive to Hanover. Finally, around 5 A.M., he and my mother finally arrived. I was waiting for them, unable to sleep. I was overjoyed to see their car pull up and to finally hug them. It had been 5 months since we last saw each other, and let me tell you, time away from your family adds up fast. As your regular teenager a couple of years ago, I naturally believed that being away from home would not be a big deal. I was wrong. Realizing how excited I was for the next couple of weeks with my family, I finally felt how much I missed them. But we had no time for long, heartfelt conversations because we had to get in the car and drive up to Burlington.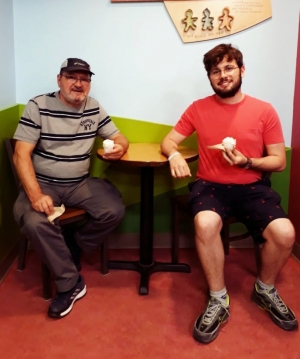 Burlington is an enchanting city, two hours away from Hanover. From the lake to the hills, everything is as if out of a painting. There, I introduced my folks to Philly cheesesteaks and cherry coke. We had an awesome time! Next up, we went to Hanover, where I showed my family where my dorm was. Dartmouth has us change dormitories every year, so I could only bring them up to the door, but they were really happy to see that I was well housed. My grandfather especially liked to tour the libraries of Dartmouth, and he felt Main Street offered an amazing small-town feel. Next, we visited Manchester, an hour away from Hanover. The outlets in the city are amazing! New Hampshire has no sale tax, and this attracts many brands. We spent two days shopping, and renewed my Grandpa's closet – which was very needed. Our trip ended with a visit to Boston, where we got to see Quincy Market and the entirety of the Freedom Trail. Our favorite part, however, was Bunker Hill and the USS Constitution. Unaware of the celebrations, we decided to visit on Bunker Hill Day, and therefore we were welcomed by a parade with many marching bands (including bagpipe bands <3) and battalions of revolutionary soldiers. The soldiers would sometimes stop and shoot their weapons up in the air, which made my heart pump faster. Overall, that was my favorite day of the trip.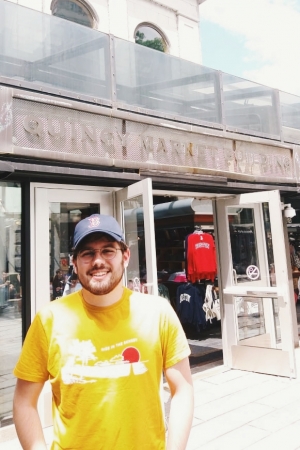 All these experiences made my interim more special, but I think the main thing that made it the best was seeing my grandfather's happiness stamped on his face. He loved the Upper Valley just as much as I do, and I think he feels safer about me being away from home now that he knows where I live. I hope you get to bring your folks to Dartmouth some day too! Maybe family weekend?